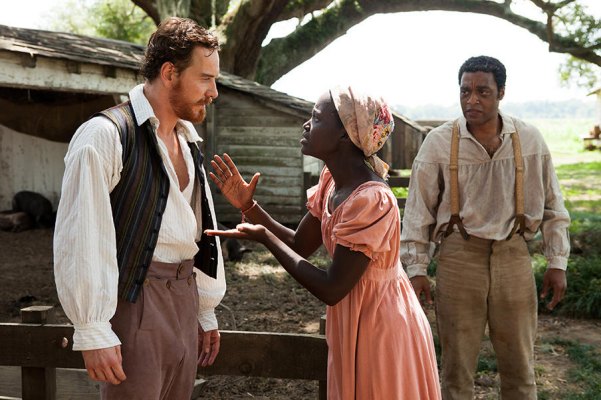 "12 Years A Slave" — a film review by Gary Chew
If the iconic silent filmmaker D.W. Griffith had made the new movie "12 Years A Slave" instead of "Birth Of A Nation" 98 years ago, history would say today that the Kentucky-born Griffith got it right. Steve McQueen, a contemporary film director, comes more than just close to how it really was in the USA in the mid 19th century prior to the War Between the States. The English-born McQueen did direct "12 Years A Slave" and it seems to me he should win something for doing that.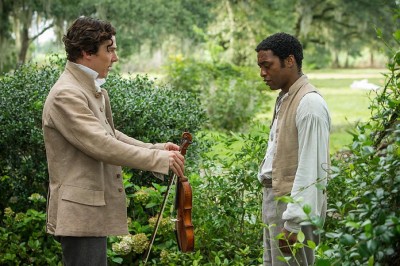 Unlike what happens to the hero in "12 Years A Slave," McQueen takes no prisoners when it comes to making movies. An astounding example of McQueen's earlier work is "Hunger." A must-see movie that requires a fastening of the seat belt … as does when watching "12 Years A Slave."
Both "Hunger" (2008) and "12 Years A Slave" prominently put Michael Fassbinder — currently, "The Counselor" — in the thick of the conflict. Fassbender is the good guy in "Hunger." In "12 Years," he's the baddest of the bad; a degenerate man of the American South named Edwin Epps. He owns a plantation and many Negro slaves.
One of those slaves who winds up as Epps's property is Solomon Northup, played by Chiwetel Ejiofor. But Solomon isn't a slave … actually. He's a black man from New York State and married with two young children. Northup's story is based on fact — taken from his own book.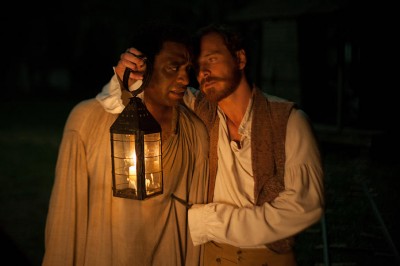 Solomon is a free man of the North; a middle-class, well educated person who is a violinist. Under false pretenses, Northup is contracted for violin performances by two white men who take him to Washington, D.C. There he is drugged, kidnapped and imprisoned for a time, then smuggled on further into the South and sold as a slave.
Northup begins his life as a slave on a Louisiana plantation owned by a Christian minister named William Ford. Benedict Cumberbatch plays the part. (Cumberbatch is also currently appearing with white hair as Julian Assange in the film "The Fifth Estate.")
Reverend Ford treats his property in bondage with a modicum of respect and care. But the culture he's been born to has brought the pastor to feel African-Americans aren't worthy of citizenship and can rightly be considered property just like an acre of land or a mule.
Northup morphs from a upstanding, independent and responsible US citizen into an obedient slave who masks his knowledge and intelligence to avoid retribution from Southern culture. He's brutally whipped and beaten by Epps at times and continuously shown disrespect by most white Southerners.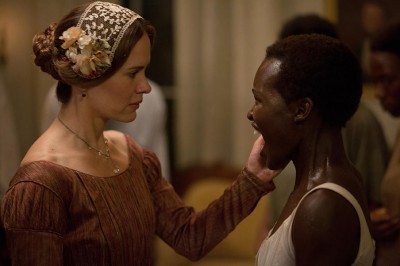 In a brief but important appearance, Brad Pitt plays Bass, a man also from the North who believes that slavery must be abolished. Bass meets Northup on Epp's plantation. For me, the Bass character suggests the humanist persuasion of a Quaker. If not for Bass's aid, Solomon Northup would likely have never embraced his wife and children again.
"12 Years A Slave" is without doubt Chitwetel Ejiofor's movie, but other powerful performances are given by Pitt, Cumberbatch and Fassbinder. Familiar, good actors with smaller but juicy parts are Alfre Woodard and Garret Dillahunt. Two others in memorable roles of reprehensible racists are Paul Giamatti and Paul Dano.
The emotional impact of "12 Years A Slave" is similar to the recent picture "Fruitvale Station." What one sees in either film is something that's not easily forgotten — or should be. Bravo, Steve McQueen.

Latest posts by Gary Chew
(see all)