Making fun of the headlines, so you don't have to
The news doesn't need to be complicated and confusing; that's what any new release from Microsoft is for.  And, as in the case with anything from Microsoft, to keep the news from worrying our pretty little heads over, remember something new and equally indecipherable will come out soon.
Really all you need to do is follow one simple rule:  barely pay attention and jump to conclusions.  So, here are some headlines today and my first thoughts:
Kanye West threatens to leave U.S over racism
And who said no good ever came from racism?
Duck Dynasty return sees big ratings drop
Who knew that many African American Gay duck hunters were originally watching?
People reports Pamela Anderson Remarries Ex-Husband
Hey, People, you're gonna have to be a little more specific than that.
Alaskans likely to vote on Marijuana legalization this summer
Now we're talking baked Alaskans.
7 Reasons people are afraid of Love
Well, if its Courtney Love, let's start with the bitch is crazy.
Chef Nigella Lawson says she used cocaine "a handful of times"
Rob Ford: Big deal I used it handfuls at a time.
Researchers may have found King Alfred's pelvis
Which I assume will improve his dance moves.
Obama sending two Lesbians to represent him at Russian Olympics
Proving "two with a bush, is worth one middle finger in the hand."
Michelle Obama turns the big 5-0
Instead of a cake, the NSA interrupted one of her calls they were tapping and sang "Happy Birthday."
Poll 51% of NJ adults don't think Christie's been "honest" about bridge scandal
Other 49% couldn't respond due to being stuck in traffic.
Jacqueline Bisset blames hunger for rambling Golden Globe speech
Jackie, that's why those martinis come with olives.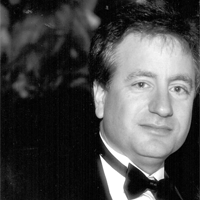 Latest posts by Paul Lander
(see all)