Priority No. 1: Taliban soldiers need to eat
The Taliban has successfully destroyed every business and killed every non-conforming citizen and foreigner in Afghanistan. Left without an effective economy and without anyone who understands any technology beyond that of making heroin, the entire land has fallen into a morass of chaos and starvation.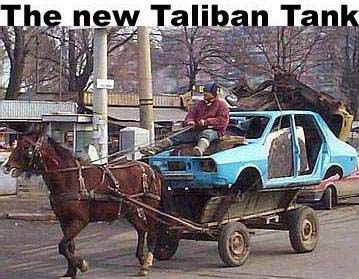 In light of these developments, the Grand Mullah of the Taliban has issued a statement saying that it is allowable for his soldiers of Allah to cannibalize their fellow Afghans.
"It is permissible for those fighting in the name of Allah to partake of the flesh of other human beings. In fact, it is righteous before the Lord to so consume. Those fighting the Infidels must be strong and cannot be hindered by hunger. Those holy Believers who give their lives to feed our heroes should be proud and thankful that they can be martyrs in this way."
The Mullah has further issued an edict listing the order in which 'volunteers' for the emergency food chain should be chosen:
Christians and Jews first. Originally the Mullah had placed them on a strict 'Do Not Eat' list because, as he said, they are the equivalent of swine, an Islamic no-no.
Buddhists, Hindus, Jains, Shintos, Satanists and all other religions that do not comply to Mohammedanism. Satanists do not taste particularly good and will perhaps be stricken from the list entirely.
White foreigners.
Paula Dean.
Non-white foreigners.
Non practicing Muslims.
Women.
Children.
Babies.
The Chief Mullah has stated that UNDER NO CIRCUMSTANCES are clerics to be eaten! This cannot be strongly enough stated! Clerics and Mullahs are Holy men of Allah and were they to be killed the murderer would himself be immediately sent to Hell and made into shish-ka-bob, being turned over a hot fire and devoured by beasts for all eternity!!!
Many Christians have saved themselves from being eaten by declaring that they had just eaten pork, which theoretically would make their own hide unclean to eat, in which case they were merely immediately slaughtered by the Taliban and not consumed.
The lack of any modern conveniences has made it difficult for the Taliban in other ways. For instance Korans can no longer be printed. This leads to a shortage of them, which, in another way aids the clerics. Without so many to read it is easier to change the meanings of the verses to whatever purpose they want, much the way fundamentalist Christian preachers do.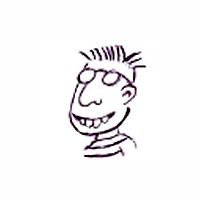 Latest posts by Roger Freed
(see all)