Making fun of the headlines today, so you don't have to
The news doesn't need to be complicated and confusing; that's what any new release from Microsoft is for.  And, as in the case with anything from Microsoft, to keep the news from worrying our pretty little heads over, remember something new and equally indecipherable will come out soon.
Really all you need to do is follow one simple rule:  barely pay attention and jump to conclusions.  So, here are some headlines today and my first thoughts:
Steven Seagal Loves Putin and might become a Russian citizen because of Ukraine
Vlad, if you take him we'll throw in Moldavia.
'The Breakfast Club' turns 30
The original cast is now almost old enough to make a sequel called 'The Early Bird Dinner.'
Pope meets British Queen
No word if he was disappointed it was Elizabeth, not Elton John.
Kremlin confirms Putin's divorce final
Sarah Palin: 'I'm just happy I don't have to listen to the fighting anymore from my front porch.'
Kim Kardashian wades into Syria debate
Says people shouldn't have to choose between Sirius and XM.
Why Anderson Cooper won't receive an inheritance from mom Gloria Vanderbilt
Well, he did inherit her Gloria Vanderbilt genes.
Paula Deen abruptly shuts down restaurant, forgets to tell employees
In her defense, she probably was as fried as her food.
Australia's top court recognizes 'neutral' third gender
No wonder they call it the world "down under."
Pussy Riot meets Hillary Clinton
Here's betting she told Bill to stay home for this one.
Pat Robertson: 'Jews too busy 'polishing diamonds' to tinker with cars, mow lawns'
Causing creeped out Jews everywhere to lower their window shades.
A California State Senator accused of gun running
No word when he will begin his run for Governor of Texas.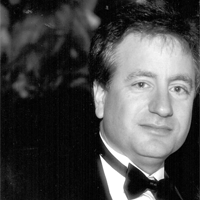 Latest posts by Paul Lander
(see all)