Making fun of the headlines today, so you don't have to
The news doesn't need to be complicated and confusing; that's what any new release from Microsoft is for.  And, as in the case with anything from Microsoft, to keep the news from worrying our pretty little heads over, remember something new and equally indecipherable will come out soon.
Really all you need to do is follow one simple rule:  barely pay attention and jump to conclusions.  So, here are some headlines today and my first thoughts:
Israel 'spied' on Kerry during peace talks
More amazing, the people listening stayed awake.
Arizona execution took over 2 hours
Apparently, the state of Arizona combined their Corrections Department with the state DMV.
Walmart ice cream sandwich doesn't melt after 12 hours in the sun
The same can't be said for Bruce Jenner.
Iraq is using the worst possible method to fight ISIS
That dropping your weapons and running thing tends to not work.
Karl Rove heckled throughout speech in Massachusetts, called 'murderer,' 'terrorist'
And, that was just by his mom.
Study: Majority of college presidents oppose concealed guns on campus
And, the others are confused about the term "high caliber education."
UFOs over Toronto caught on tape, prompting police reports
Even ET's can't believe who Toronto elected Mayor.
Orlando Bloom punches Justin Bieber
Have to admit I love it when two chicks fight.
Charlie Sheen: 'I'm SO Hammered' … At the Taco Bell Drive-Thru
So what? It's only news if someone isn't hammered at the Taco Bell Drive Thru.
Mike Tyson presents Evander Holyfield at Boxing Hall of Fame ceremony
Ironically, Tyson gave everyone an earful.
Police say man arrested for drunk driving blamed turtle, cat, and squirrel in wreck
One question: How badly wrecked was his ark?
Why do dentists charge so much to whiten teeth?
Sounds racist to me.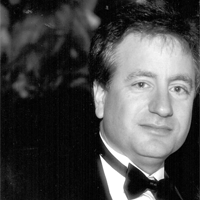 Latest posts by Paul Lander
(see all)