Making fun of the headlines today, so you don't have to
The news doesn't need to be complicated and confusing; that's what any new release from Microsoft is for.  And, as in the case with anything from Microsoft, to keep the news from worrying our pretty little heads over, remember something new and equally indecipherable will come out soon.
Really all you need to do is follow one simple rule:  barely pay attention and jump to conclusions.  So, here are some headlines today and my first thoughts:
Jolie, Pitt secretly wed in Chateau Miraval, France
Good, now they can get started on that family.
Washington Post editorial board will no longer use the term 'Redskins'
They'll just go with 'Crappy Football Team.'
Willie Nelson's advice for novice pot smokers
Or, as he likes to call it his 'Big Bong Theory.'
Fact: Women who read erotica have 74% more sex
Bringing new meaning to the term 'doing it by the book.'
Lawyers have the 4th highest suicide rate
C'mon, you guys need to really try harder.
NBC News says Chelsea Clinton quits as reporter
Who does she thinks she is? The Governor of Alaska?
9 questions you're too embarrassed to ask about Ariana Grande
Question 4: Did you start out as Ariana Venti and work your way up to Grande?
JWoww explains how she lost all her baby weight in less than three weeks
Hey, leaving the baby at the mall doesn't count.
Ohio morgue worker admits to having sex with up to 100 corpses
But, he did take them out for formaldehyde and a movie first.
Patriots add three tight ends, cut two tight ends
Belichick is not only coaching, he's writing SAT questions.
25-year-old woman says she will soon become 79-year-old Charles Manson's wife
I hear the Bride's getting her wedding dress at Forever 21 to Life.
Why marijuana's moment has arrived?
Because the cheese has fully melted on the nachos?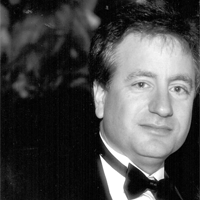 Latest posts by Paul Lander
(see all)