Making fun of the headlines today, so you don't have to
The news doesn't need to be complicated and confusing; that's what any new release from Microsoft is for.  And, as in the case with anything from Microsoft, to keep the news from worrying our pretty little heads over, remember something new and equally indecipherable will come out soon.
Really all you need to do is follow one simple rule:  barely pay attention and jump to conclusions.  So, here are some headlines today and my first thoughts:
Justin Bieber gets in the ring with Floyd Mayweather
Just this once, I'm in favor of Mayweather hitting a girl.
Judge rules Trump University is a fake
No word if 'Celebrity Apprentice' winners will have to give back their trophies.
Nebraska H.S to let students pose for Yearbook with guns
Guessing it's the closest they'll come to a high caliber education.
Man warns Obama 'don't touch my girlfriend'
No word who Bill Clinton was talking about.
NYC has its first Ebola case
Luckily, because it's from Africa, there's no chance it'll get picked up by a NYC cab driver.
Police arrest one of 20 clowns terrorizing county in California
The other 19 were seen fleeing in one tiny car.
China launches first mission to moon and back
Making it the longest takeout delivery on record.
World's first genetically modified babies will graduate high school this year
Instead of SATs, they're taking their GMOs.
Quarantined health worker in Newark planning legal action over "inhumane treatment"
Well, she is being made to stay in Newark.
Oops! Anthony Weiner Did It AGAIN
You gotta figure with all that free time he'd be dicking around.
NYC now has street named after George Carlin
In fact, cab drivers have already used all 7 words you can't say on TV while stuck in traffic on it.
Woman arrested at restaurant after insisting Jesus Christ would pay for her dinner
In fairness, he's the one who turned their water into an expensive Merlot.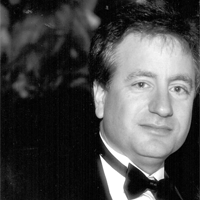 Latest posts by Paul Lander
(see all)