Hear the Humor Times' James Israel interviewed on the Radio Parallax show, now available on podcast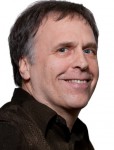 Humor Times founder and editor James Israel was recently interviewed on the always entertaining Radio Parallax show, hosted by Douglas Everett on KDVS 90.3 FM. They discussed an upcoming bicycling and music festival and more. 
Douglas and James cover a range of subjects in a six minute interview, including the 24th Anniversary Issue of the publication, political humor, James' music, political cartoons and humor, and a multi-day event the Humor Times is cosponsoring the first week of May, the Sacramento Rolling Bicycle Music Festival.
More info and podcasts can be found here — look for the April 2, 2015 show.