Humor Times writer Paul Lander makes good
The Humor Times' own Paul Lander was named the "Erma Bombeck Humor Writer of the Month" for his Ripping the Headlines Today column on this website. Congratulations, Paul!
The piece on the University of Dayton's Erma Bombeck Writers' Workshop site reads:
Paul Lander is not sure which he is proudest of — winning the Nobel Peace Prize or sending Sudanese peace activist, Fatima Ahmed Ibrahim, to accept it on his behalf, bringing to light the plight of central Africa's indigenous people. In his non-daydreaming hours, Paul has worked as a writer and/or producer for shows on ABC, NBC, Showtime, The Disney Channel, ABC Family, VH1, LOGO and Lifetime. In addition, he's written standup material that's been performed on "Leno," "Letterman," "Conan" and "Last Comic Standing." His humor pieces have appeared in The New Yorker, Santa Fe Writers Project Journal, Humor Times, The Higgs Weldon and Hobo Pancake.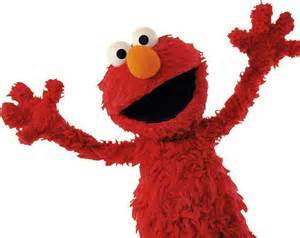 Read Paul's latest headlines column here, posted March 30th.
And be sure to subscribe to our feed and bookmark our site, so you don't miss another hilarious column by Paul Lander, or any of our great cartoon collection, fake news and other humor columns by the likes of Will Durst, Jim Hightower, Roz Warren and many others.
And please don't be shy, share the fun, using the sharing buttons on each page!
Also, we're proud to announce that we just published the 24th Anniversary Issue of our monthly hard-copy magazine, the Humor Times, available in print or digital formats all over the world. Subscriptions make great gifts!
The following two tabs change content below.

The
Humor Times
is the "World's funniest news source!" Sure, we like to inform our visitors, but in a playful sort of way. We believe political satire is one of the best ways to help folks let down their defenses and see things in a new light, as well as to help bring haughty leaders back down to earth. Plus, it's just plain fun! The
Humor Times magazine
(delivered to your door 12x/year) is a great way to enjoy this brand of humor, it makes a wonderful gift, and
SUBSCRIPTIONS
are very affordable!

Latest posts by Humor Times (see all)