Making fun of the headlines today, so you don't have to
The news doesn't need to be complicated and confusing; that's what any new release from Microsoft is for.  And, as in the case with anything from Microsoft, to keep the news from worrying our pretty little heads over, remember something new and equally indecipherable will come out soon.
Really all you need to do is follow one simple rule:  barely pay attention and jump to conclusions.  So, here are some headlines today and my first thoughts:
Yemen's president calls Shiite rebels 'puppets of Iran'
Especially the one known as El-Mo.
Indonesian police burn 3.3 tons of weed, get entire town high
Who knew that in Indonesia they celebrated Willie Nelson's b-day?
U.S. drug agents had sex parties funded by drug cartels: watchdog
No wonder it's so hard to get a job at the DEA.
Happy 73rd B-day, Aretha Franklin
From all the dyslexics R-S-P-E-T-C-E.
Ted Cruz signs up for ObamaCare
Fortunately, his delusions of grandeur are covered as a preexisting condition.
Paula Deen making return to TV
Really? Who's her sponsor? KKK Mart?
ObamaCare turns five
Making it more mature than most of its opponents.
One Direction's Liam Payne disses Justin Bieber on Twitter
You just gotta love a good chick fight.
Indiana passes law allowing discrimination against gay people
Look for them to also ban 'Flintstones' reruns because they had a 'gay ol' time.'
Gay football player Michael Sams runs sub 5 second 40
Which is good news if he ever needs to get the hell out of Indiana.
White House says President Obama and Hillary Clinton met for about an hour this afternoon
Guessing email would have been a bad idea.
Jerry Brown says Ted Cruz is unfit to be President
While Chris Christie is just unfit.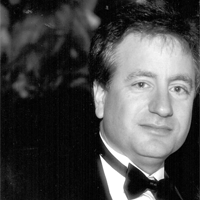 Latest posts by Paul Lander
(see all)