Pilot project termed 'very successful'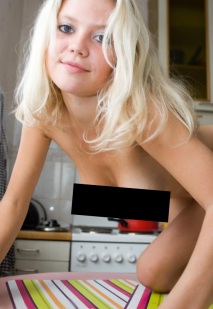 The Comcast cable empire has launched a new program the company hopes will enhance their swollen profit margin: Optional porn with any sporting event.
A pilot project held in Phoenix, Arizona during the Super Bowl "proved very successful" said Comcast Vice-President of Operations Dan Dickendorf.
"We were very encouraged by the feedback from customers," explained Dickendorf, "despite a few minor complaints. The cable company's research, he said, shows that the sports demographic – "mostly men with high testosterone levels" – makes it the "perfect match for this type of value-added programming."
Comcast says the new option will be available with all sports coverage nationwide within a few weeks, for "a small added fee." The service will feature five-minute snippets of "tasteful porn" interspersed during each period of play, with an optional ten minutes "Busty Bonus" coverage during half time.
"We expect fully half of viewers to go for the half-time option," said Dickendorf, "rather than listen to more boring-ass washed-up so-called 'analysts.'"
"This exciting new feature will be available to customers in much the same way as our 'On Demand' is now, making it quite convenient. We hope our viewers find it as stimulating as we do," said Dickendorf. "We're stiffening our resolve to penetrate the market with the hottest sports action, doing our best to satisfy our customers."
The following two tabs change content below.

The Humor Times founder/publisher/editor/writer may wear a lot of hats, but he likes it that way. Still, his favorite job is writing fake news articles. He is also a musician and songwriter, who plays guitar, mandolin and harmonica, with
several CDs
to his credit.

Latest posts by James Israel (see all)