Here are the best ten new movies I saw in 2016
I wrote 36 reviews of new films in this bizarre year of 2016.  I can't see all the new movies, nor do I want to. Then there are those that I'm not privy to see. Either they aren't locally screened or a screener isn't provided.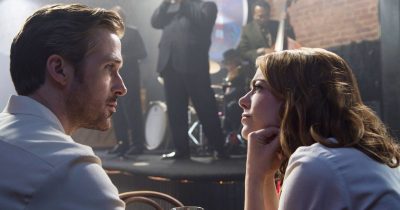 Some new films aren't even promoted to a degree that one can even know that they've been released, and I can't afford rent in New York City or Los Angeles.
So with that… here are the best ten new movies I saw in the year of our Lord 2016… with number ten being the least best…
Ten: Jackie
Nine: Birth Of A Nation
Eight: Neon Demon
Seven: Denial
Six: Captain Fantastic
Five: Anomalisa
Four: Arrival
Three: Manchester By The Sea
Two: Nocturnal Animals
One! La La Land
I also watched several other movies that were much better than some of those listed here, but they were released before 2016… you know, like Paths Of Glory and American Beauty.
If my memory serves me correctly, all of my reviews on this list of films are buried somewhere in this web site.
Happy New Movies for 2017.

Latest posts by Gary Chew
(see all)