What do YOU think? Check out our latest Reader Poll!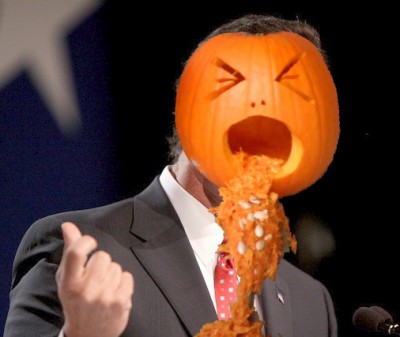 Rick Santorum, candidate for the highest office in the land, has been known to let some real doozies slip. A recent one was about JFK's views about being a Catholic and the separation of church and state. He said it nearly made him puke.
If his little tummy gets upset so easily, there are probably many other things that would do it. Vote for the most likely barf-inducing thing St. Rick might face next!
Let your views be known: Answer the Reader Poll! Participate in more in our Poll Archive!
[poll id="14″]