What do YOU think? Check out our latest Reader Poll!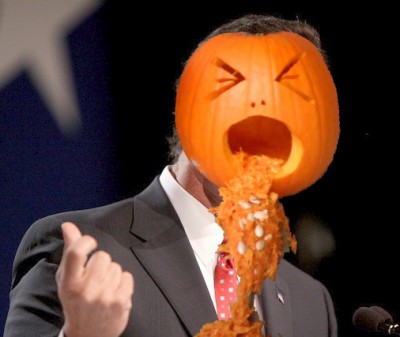 Rick Santorum, candidate for the highest office in the land, has been known to let some real doozies slip. A recent one was about JFK's views about being a Catholic and the separation of church and state. He said it nearly made him puke.
If his little tummy gets upset so easily, there are probably many other things that would do it. Vote for the most likely barf-inducing thing St. Rick might face next!
Let your views be known: Answer the Reader Poll! Participate in more in our Poll Archive!
[poll id="14″]
The following two tabs change content below.

The
Humor Times
is the "World's funniest news source!" Sure, we like to inform our visitors, but in a playful sort of way. We believe political satire is one of the best ways to help folks let down their defenses and see things in a new light, as well as to help bring haughty leaders back down to earth. Plus, it's just plain fun! The
Humor Times magazine
(delivered to your door 12x/year) is a great way to enjoy this brand of humor, it makes a wonderful gift, and
SUBSCRIPTIONS
are very affordable!

Latest posts by Humor Times (see all)