Tom Toles Cartoon Gallery
Click on any thumbnail in the Tom Toles Cartoon Gallery to enlarge, then you may browse through cartoons, run the slide show or return to gallery.
From Wikipedia:
Thomas Gregory Toles (born October 22, 1951) is an American political cartoonist. He is the winner of the 1990 Pulitzer Prize for editorial cartooning. His cartoons typically present progressive viewpoints. Similar to Oliphant's use of his character Punk, Toles also tends to include a small doodle, usually a small caricature of himself at his desk, in the margin of his strip.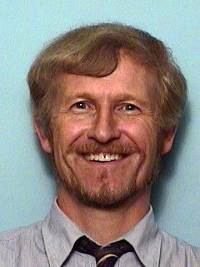 Tom Toles wrote for The Buffalo Courier-Express, The Buffalo News and The Washington Post. He left The Buffalo News in 2002, accepting an offer from The Washington Post to replace Herblock, their late, legendary cartoonist, and is under contract by Universal Press Syndicate. Part of his acceptance of his new job required him to give up his United Feature-distributed daily and Sunday cartoon panel Randolph Itch 2 AM, a cartoon based on Toles' thoughts while battling insomnia. Tom Toles was replaced at the Buffalo News by Adam Zyglis.
In addition to Randolph Itch 2 AM, Toles also created a daily and Sunday comic strip about small children called Curious Avenue. It ran 1992-1994 through his future editorial cartooning syndicate, Universal Press Syndicate. A collection of the strip was published in 1983 through the publisher Andrews McMeel Publishing.
Tom Toles' cartoons appear in more than 200 newspapers throughout the country. He received the National Cartoonist Society Editorial Cartoon Award for 2003 and the Herblock Prize for 2011.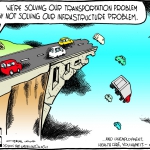 To see more of our extensive collection of professional cartoonists' work, visit our Political Cartoons sampler, our political Cartoon Galleries, non-political Single Panel Cartoons and our International Political Cartoons sampler. If you like to draw, you may want to submit a cartoon to our User-Created Amateur Cartoons page. If you'd like to try your hand at captioning cartoons, check our Cartoon Caption Contest.
Check out our Funny Videos gallery as well, our humor columns, and of course, our own fake news stories by various authors.
Enjoy, and please use the share buttons below to share with your friends, family and co-workers. Thank you!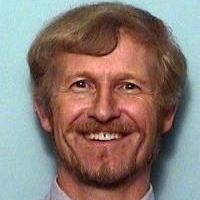 Latest posts by Tom Toles
(see all)