Wherein our intrepid talk radio host interviews California Senator Dianne Feinstein and Iowa Senator Chuck Grassley.
ANNOUNCER
Live from under a rock, it's The Jerry Duncan Show.
JERRY
Good morning listeners nationwide. Is it a good morning? We'll soon find out. Today on the show my guests are California Senator Dianne Feinstein and Iowa Senator Chuck Grassley. The oldest Senators in Congress.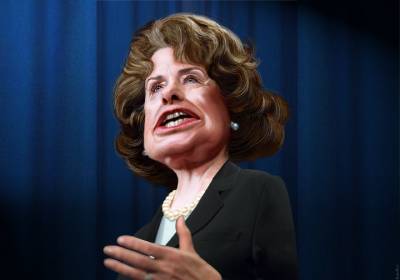 JERRY
Good morning, Senators.
DIANNE FEINSTEIN
Hello.
CHUCK GRASSLEY
Make America great again!
FEINSTEIN
We will. Anybody but Trump.
GRASSEY
Lowest unemployment ever. Appointed two conservative Supreme Court Justices.
FEINSTEIN
Obstructed justice. Gave corporations tax breaks at the expense of the middle class.
GRASSLEY
I wouldn't know. My memory is getting bad.
FEINSTEIN
How bad is it?
GRASSLEY
How bad is what?
JERRY
Both of you are 86 years old. Why don't you hang it up and try something new? Senator Grassley, go back to Iowa. I hear they have a shortage of scarecrows.
FEINSTEIN
That's rude, Duncan. When I retire, I have a part time greeter job at Costco. I know the routine. "Can I see your membership card? Thank you. Depends are in pharmacy."
JERRY
Hey, Senator Feinstein. Why aren't there any Costco stores in Afghanistan?
FEINSTEIN
No clue.
JERRY
Because they are all Targets.
GRASSLEY
Duncan, I wear Depends for two reasons. Number one and number two.
FEINSTEIN
Don't forget number three.
GRASSLEY
I stand corrected.
JERRY
Senator Grassley, you were adamant about confirming Brett Kavanaugh to the Supreme Court in light of the accusations by Christine Blasey Ford that he sexually assaulted her in the 80's. Why didn't you believe her?
FEINSTEIN
That's a no brainer. He's a sexist. Chuck once said "No woman has served on the Senate Judiciary Committee because the workload is heavy."
GRASSLEY
A woman's place is in the home, not politics. I married Miss Right. I just didn't realize her real first name was Always until it was too late.
JERRY
Senator Feinstein, you have already endorsed Joe Biden for president. Yet Kamala Harris who is also running is your fellow California Senator. I don't understand.
FEINSTEIN
Because when she was the Attorney General of California, the only thing that grew besides marijuana was the crime rate.
GRASSLEY
Did you know that outside of killings , Chicago has one of the lowest crime rates?
JERRY
You're losing it, fella. In fact, your wife told me that you have separate names for the cat.
FEINSTEIN
Well, I'm still sane. I'm going to be reintroducing the Federal Assault Weapons Ban that expired in 2004. I'm also co-sponsoring a ban on the sale of E cigarettes to children. I'm doing all this because I read in a medical journal that inactivity can kill you. This should scare the hell out of Congress.
GRASSLEY
Roses are red,
Violets are blue,
Some poems rhyme,
This one doesn't.
JERRY
This one rhymes, Gramps:
Roses are read,
Violets are blue,
Onions stink,
And so do you.
GRASSLEY
Respect your elders. I would ask how old you are, but you can't count that high.
JERRY
You're so old, your teeth don't sleep in the same room.
FEINSTEIN
Shouldn't we end this interview on a high note?
JERRY
You're right. Let me tell you a short story.
JERRY
Finding one of her students making faces at others on the playground, Ms. Smith stopped to gently reprimand the child. Smiling sweetly the Sunday school teacher said, "Johnny, when I was a little girl, I was told that if I made ugly faces, it would stay like that." Little Johnny looked up and replied, "Well. Ms. Smith, you can't say you weren't warned."
FEINSTEIN
Chinese say "Man with forked tongue, not need chopsticks."
JERRY
You're a riot, Senator. I booked you at Zanies Comedy Club for a two week gig. See you tomorrow everyone.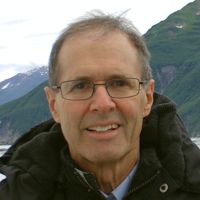 Latest posts by Dean Kaner
(see all)