Human beings appear to be the only creatures that can have sex sheerly out of pleasure. The animals seem to do it mostly as a matter of course. I mean, can you imagine a lobster having pleasure out of sexual intercourse? Or a walrus? In fact, with a lot of our fellow earth dwellers you wonder how they can even mate at all due the the difficulty of their embodiments or the ugliness of their partners. Still, somehow, the world remains a heavily populated place. One can just imagine some of the difficulties many of the so called 'lower life forms' have with getting it on in their worlds:
"Ow! Ow! Ow! Why don't we go back to doing it missionary position like we normally do?" – Porcupines
"Baby…….honey……that's the horn, dear. Come around to the other side and let's see what we can do!" – Rhinoceroses
"Hey sugar plum, let's turn off the scent sac for just a bit, OK?" – Skunks
"OK, that does it! Either sex or eating, not both at the same time! I just lost half my dorsal fin thanks to you!" – Piranha
"I told you this before- don't be sneaking that nasty, wet trunk of yours in on me!" – Elephants
"Damn it! Which end is it? Which end is it?" – Eels
"No! Absolutely not! No Viagra, period! It's already like getting jack-hammered by a pile-driver!" – Elephants again
"You're putting on a show isn't doing anything to enhance your performance!" – Peacocks
Honey, we just got to do it doggie style! If I have to look in your face while I'm doin' it it ain't gonna work!" – warthogs
"You're just like all the rest!" – Two amoebas
"No, it's your turn to be on the bottom! I'm freezing!" – Penguins
"No, I don't think we really need any lubricant." – Slugs
"No, you idiot! Not with the beak! Not with the beak! No wonder we are dying out!" – Dodo birds
"I think I could lose my head over you!" – Praying mantises
"Are you the same one I did last night? Two nights ago? A week ago?" – Cockroaches
"For God's sake, let's give it a break! I just had ten litters from you already this year!" – Rabbits
"Let's lean up against a tree this time. I cracked a neck vertebrae when we fell over the last time!" – Giraffes
"No baby, let's do it closer to the surface. The increased pressure down below keeps me from 'reaching my true potential', let us say." – Whales
"No, claws IN, IN!, damn it! I've already got natural stripes on my back, I don't need you adding anymore to them!" – Tigers
"Is this it? No… this? No…. Maybe this is it…. Still no…. You know, you could show a little more enthusiasm and help me out a bit here!" – Horny female caterpillar to her lover
"You want to do it while we are going through the air? Do you want us to lose our jobs here?" – Dolphins at Sea World
"Is that you honey? Last time I did a gopher by accident." – Moles
"Dear!…..Dear!……Speak to me!……Can you hear me?!……I told you not to sneak up on me like that from behind when you are feeling amorous!…Dear!…..Dear!…." – Stone fish (they are entirely covered with poisonous barbs)
The following two tabs change content below.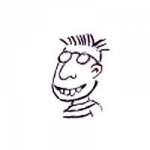 rfreed has a fertile, if somewhat warped, imagination. Read him at your own risk! More laugh gaffes available at
Semi-Humorous Humor
!!!!! Buy 'The Alaska Papers' from lulu.com. Only $10 !!!!! An almost funny publication!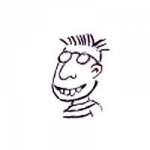 Latest posts by Roger Freed (see all)