George Clooney hosts a lavish fundraising dinner for President Obama at his Beverly Hills home tonight. It's top-drawer. Wolfgang Puck was hired to cook for the guests and Heidi Fleiss came out of retirement to keep the Secret Service entertained in the back yard.
Mitt Romney officially became the GOP nominee for president Tuesday by wrapping up a GOP delegate majority. Few thought it was possible. It shows you can have a Harvard education, a personal fortune and a sober, faithful life and Americans will still vote for you.
Philadelphia Phillies pitcher Cole Hamel hit Nationals star Bryce Harper on purpose Sunday in Washington D.C. and admitted to the violent act afterwards. That's not how the game is played in D.C. You blame it on Dick Cheney for getting us into this game in the first place.
The Dallas Cowboys held cheerleader tryouts Saturday that included one contestant who is a fifty-five-year-old grandmother. It's amazing. She had the judges all believing she's thirty-two until she and Jerry Jones recognized each other from the post-op recovery room.
The Oprah Winfrey Network was reported Monday to have lost three hundred thirty million dollars last year for its partner, Discovery Channel. The markets are watching closely. If advertisers bail out on Oprah, she could be the fourth dictator to fall in one year.
India's Telegraph reported that Hillary Clinton was cheered by tens of thousands of Indians on the streets Monday. They admire her talent. Barack Obama can really sing, Bill Clinton can blow the sax, and Hillary might be the greatest ever at playing the recorder.
Denver school authorities reinstated a six-year-old boy who had been suspended for sexually harassing girls in the lunch line. He sang about his sex appeal while surrounded by girls. It could make him the youngest winner ever of the JFK Profiles in Courage Award.
The CIA foiled al-Qaeda's attempt to underwear-bomb a plane like the one in Detroit, only this time with non-metal explosives. It's the next step up. This bomb was of much bigger concern than the bomb that targeted Detroit because this bomb targeted Cleveland.
The U.S. Senate passed a bill Tuesday keeping the Post Office running despite mounting losses. It's losing twenty-five million dollars a day. The Senate added a statement to the bill saluting the Postal Service for being the most profitable arm of the U.S. government.
Boeing introduced a new airliner Tuesday with a fuselage made out of a lightweight plastic compound. It saves carbon emissions and twenty percent in fuel costs. Boeing says that the new airliner is able to seat three hundred people, or two hundred Americans.
The FDA said Friday it may allow Americans to start buying drugs without a doctor's prescription. We've demonstrated that we eat responsibly, so there's no doubt we can regulate our narcotics intake. The good news is, it could save Social Security if only Tim Tebow and Mormons live to collect it.
French president Francois Hollande appeared onstage Sunday with his lover Valerie Trierweiller. He left his common-law wife Segolene Royal, who was France's socialist presidential candidate five years ago, for his beautiful mistress, and now France has two first ladies. French voters elected Francois Hollande saying they wanted someone normal.
The Border Patrol said it will begin talking to repeat border crossers Monday. It's a psychological survey. We want to know if Mexicans who invade one country a hundred fifty times and come home are happier than Americans who invade a hundred fifty countries once and stay.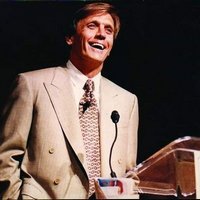 Latest posts by Argus Hamilton
(see all)