Journal entry:  April 8, 2006 (age 36)
Home ownership is a scary prospect for my wife, Amanda, and me.  In our years as apartment dwellers, we have never had to mow the lawn, fix the plumbing, or pay property taxes.  We are flummoxed by terms like "title insurance," "500-year flood plain," and "radon mitigation system."  But after much hand wringing, we have finally decided to stop throwing money at rent and begin building equity.  Building building equity, actually.
So today, we set out to look at homes in the minivan of our friend and realtor, Kara Zimmerman.  Kara is a member of the fabled West Side McKinney Clan.  Growing up, my brother Dan and I spent a lot of time with the McKinneys.  According to Dan, the two of us were at the losing end of some shady accounting practices that marked the downfall of the sprawling Mollen-McKinney Consolidated Kool-Aid Stands business in the late 1970s.  After some fevered, late-night phone conversations with Dan, I made the decision not to hold this against Kara, who was a babbling infant at the time.
Today's tour of properties took us all over Greater Binghamton.  House after house left us unimpressed.  Some had structural problems.  Some had outrageous price tags.  Worse still, some had wood paneling.
Then, as we waited for a listing agent to let us into an occupied property, Kara mentioned that she had seen a new listing nearby that we could check out.  It was a cute little Cape Cod with plenty of curb appeal.  (As I write this, I shudder with the realization that I am now the kind of person who uses terms like "cute little Cape Cod" and "curb appeal.")  Inside, the house had all the features and qualities we were looking for, including a dearth of wood paneling.  We had brought my mom with us for her experience as a former real estate agent and expert homemaker.  Her smile and wide eyes as we walked through the house added another level of comfort.
But I knew this house had to be mine when we went down to the basement.  Across a wide expanse of black and white chessboard tile, we could see a small, wooden platform.  Two steps led up to the dais, where sat…a toilet.  The effect was grand, and somewhat startling.  The hardware was nothing fancy; the plumbing mundane.  But the fact that the commode sat in the middle of this huge room, with no walls or even a curtain around it lent it an outsized grandeur.  This was the seat of a person with great insight and bravado.  This was designed for a person who says, "This is my house, and I will conduct my business however and wherever I see fit."
As I ascended the throne and smiled at my beautiful queen, my loving mother and my somewhat confused realtor, I made the first in what I hope will be a long series of world-shaping decisions:  "Yeah, I could live here."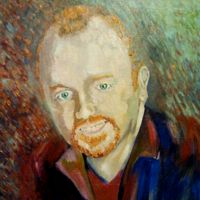 Latest posts by Tim Mollen
(see all)