A California teacher was named Teacher of the Year in April and as part of the distinction was flown to Washington, D.C. to receive the award from none other than President Obama.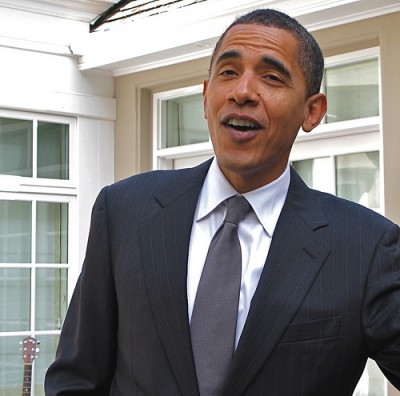 Wanting only to be known as Mrs. M, the teacher appeared on the Ellen show recently to discuss her trip to the White House. She was asked her impressions of the President.
"Well, first off, I'd like to say that he is about as down-to-earth as anyone and a very pleasant man."
Mrs. M marveled at how she and the President got along so well. So much so, that at one point they were sharing stories about their children.
"I couldn't believe it," she said. "Me and the President, I mean, the President and I, were actually comparing notes about how we are raising our kids. How awesome is that?"
Ellen agreed that the President was very easy to talk to, when Mrs. M then blurted out "Oh and he is really hot. I mean he is tall, has a great smile, is thin…that man has it going on," then blushed and commented that she probably shouldn't have said that about the President of the United States, especially with her husband seated behind her at the ceremony.
No, Mrs. M., calling the President un-American, a Muslim and a Socialist, among other things, is not appropriate. Calling him hot? Most American women would probably agree with you on that one.
Latest posts by P. Beckert
(see all)