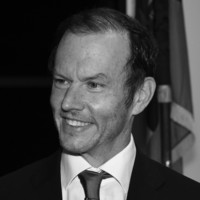 Mike Luckovich of the Atlanta Constitution received two amazing honors in 2006, winning both a Pulitzer Prize and the Reuben award for Outstanding Cartoonist of the Year. This was the second Pulitzer for Luckovich; his first was awarded in 1995. He had previously received the Reuben award for Editorial Cartooning in 2001, but this was his first time to be named the overall outstanding cartoonist by a group of his peers. The Reuben awards are distributed each year by the National Cartoonists Society and are considered professional cartooning's highest honor.

Impressive as these achievements are, they are only the latest in a long line of awards for Luckovich. He was a runner-up for the Pulitzer in 1987 before garnering the 1995 win.  In 1989, he won the Overseas Press Club's award for the "Best Cartoons on Foreign Affairs for 1989," and in 1991, he was awarded the National Headliners award for editorial cartoonists. In 1994, a Luckovich cartoon was selected by voters in a Newsweek magazine poll as one of the four best editorial cartoons of the year.

After freelancing and selling life insurance to make ends meet following his graduation from the University of Washington in 1982, Luckovich landed his first cartooning job at the Greenville News in South Carolina. After nine months at the News, Luckovich was hired by The Times-Picayune in New Orleans, where he stayed for four years before moving on to Atlanta.

Luckovich's cartoons, syndicated nationally by Creators Syndicate, appear in more than 350 daily publications, including The Washington Post,The San Diego Union-Tribune, The Denver Post, Newsday, New York Post, The Cleveland Plain-Dealer, The Dallas Morning News, the Boston Globe, the Seattle Times, the Los Angeles Times, the Chicago Tribune, the Nashville Tennessean and the Houston Chronicle, and are reprinted regularly in Time, Newsweek and the New York Times.

Luckovich and his wife, Margo, have four children. His hobbies include exercising and collecting unique ties.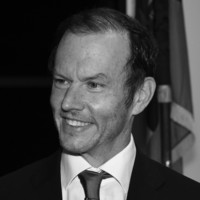 Latest posts by Mike Luckovich
(see all)