Making fun of the headlines today, so you don't have to
The news, even that about the Pornhub channel, doesn't need to be complicated and confusing; that's what any new release from Microsoft is for. And, as in the case with anything from Microsoft, to keep the news from worrying our pretty little heads over, remember something new and equally indecipherable will come out soon.
Really all you need to do is follow one simple rule: barely pay attention and jump to conclusions. So, here are some headlines today and my first thoughts:
YouTube removes Pornhub channel over 'multiple violations'
… and positions.
Liar-Elect George Santos' list of dubious claims is STILL growing
George Santos is the George Costanza of Jon Lovitzes.
XBB.1.5: A new COVID subvariant detected by the WHO
No word on any findings from Led Zeppelin.
Michelle Obama admits there was a point in her marriage when she 'couldn't stand' Barack
That'll teach her to watch FOX News.
Storms hit California hard
Man, it started to rain so hard Dorothy just smashed into my car window… and Toto, too!
Leonardo DiCaprio reportedly welcomed 2023 with 23-year-old Victoria Lamas
… well, at least, it wasn't a school night.
Russian sausage tycoon dies after falling from hotel in India
I can't be only one who thinks it'd been more appropriate in Frankfurter.
Moment Matt Gaetz 'changes mind' over Speaker vote during talk with Kevin McCarthy
Good chance Gaetz voted present for Round 15 because he thought it was Round 18 and looked like it was Round 21.
Movie producer convicted of robbing bank after running out of money while filming in Florida
Would've gotten away with it if he hadn't gone back for a second take.
USC defense collapses in Cotton Bowl 46-45 loss to Tulane
The USC defense should not be called the Trojans; it offers zero protection from scoring.
Prince Harry says Prince William physically attacked him over Meghan Markle
Now that's a real Royal Rumble!
Wisconsin dairy plant fire clogs storm drains with melted butter
No word if Maine will send lobsters to help clean up mess.
Elon Musk fires Twitter janitors, reportedly forcing staff to bring own toilet paper
Or, Twitter stock options… potato/potato.
List of Team Trump insiders who took the Fifth keeps growing
… Trump's got so many people pleading the Fifth his inner circle oughta be called the 'Liquor Cabinet' …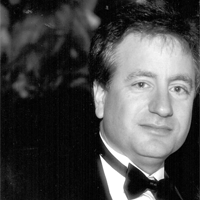 Latest posts by Paul Lander
(see all)