Wherein our intrepid talk radio show host interviews sore loser Kari Lake of Arizona, election denier and all-round nut job.
ANNOUNCER
Live from under a rock in your backyard, it's The Jerry Duncan Show.
JERRY DUNCAN
Good morning listeners nationwide. Is it a good morning? We'll soon find out. Today on the show my guest is sore loser Kari Lake of Arizona, election denier, Trump conspiracy theorist and all-round nut job.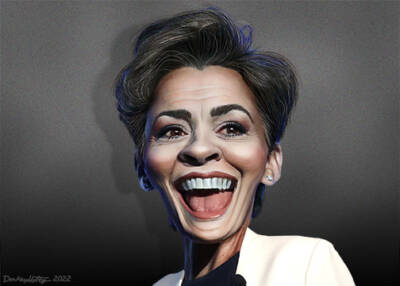 JERRY
Good morning, Scary Kari.
KARI LAKE
I'm the real Governor. Katie Hobbs had the most votes, but I won. I told everyone 6 months ago that if Hobbs wins the election, it's rigged.
JERRY
No surprise coming from you. I heard you tried to talk into an envelope to send a voicemail.
LAKE
Fake news. I tried to surf the microwave.
JERRY
You lost the election for Arizona Governor. Didn't work out well.
LAKE
You know why, wise guy? Because there were people who voted twice. Ballots that read Fake Lake, so people didn't think it was me. I refuse to concede, and demand a new election in Maricopa county.
JERRY
You have an unusual background. Your dad was a school teacher and mom was a baby machine. There were 9 children in your family growing up in small town Iowa. Who had more babies. Your mom or a rabbit?
LAKE
That's a no brainer. Mom spent most of her life with her legs in the air. I learned early on the difference between deer nuts and beer nuts. Beer nuts are two dollars, but deer nuts are under a buck.
JERRY
I understand that all you ate were corn products. Popcorn, corn flakes, corn dogs, corn bread. No wonder you're Iowa corny.
LAKE
Well, the good Lord had a plan for me. I became a news anchor at a Fox TV station in Phoenix. It felt like family. The first week on the job, there was a beauty pageant for all the Fox News blonds. And the winner was named "Miss Information."
JERRY
They say the Lord works in mysterious way. When he created Republicans, He gave up on everything else.
LAKE
C'mon. I was a news anchor for many years. But there is higher calling… Kari Lake, Vice President of the United States in 2024. Trump will be the President again.
JERRY
Think about it. If you and Donald Trump have an affair and make a baby, Satan will be the Godfather of the little tike.
LAKE
I like that thought. Together Donald and I can lead anti-mask rallies against COVID. Arrest doctors for performing abortions, attack countries that won't make friends with Putin, and imprison journalists. And here's the icing on the cake. We won't recognize Federal gun laws. Anyone who wants a gun, can have it.
JERRY
At a 2022 campaign rally, you told people attending that if anyone was a John McCain Republican they should "get the hell out." One of the reasons you lost the election.
LAKE
John McCain went to bed for twelve hours after he fell asleep on the couch. I know, because an archeologist found his medical records. McCain slept though most of his term in the Senate. The cause of death was boredom. Ha ha ha ha.
JERRY
You're an idiot.
LAKE
Champions of the Far-Right movement are going to terminate the constitution. Donald Trump and I are going to appoint ourselves dictators for life. The American flag will have our pictures. Kanye West and neo-Nazi Nick Fuentes will write the new national anthem. We will all worship one God…Donald Trump. No more education. Just re-education Taliban style in prison camps. It will happen, Duncan. I am a person of faith.
JERRY
Okay. Here's my response.
Roses are red, Violets are blue, I hope you get COVID, and the flu, too.
LAKE
I'm a general in the war on American democracy.
JERRY
I salute you with my middle finger. Scary Lake everyone. See you tomorrow.
The Jerry Duncan Show
(c) Dean B. Kaner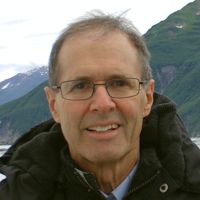 Latest posts by Dean Kaner
(see all)