Here are some "bomb cyclone" lessons many of us learned during the recent episode.
Bomb cyclone lessons learned: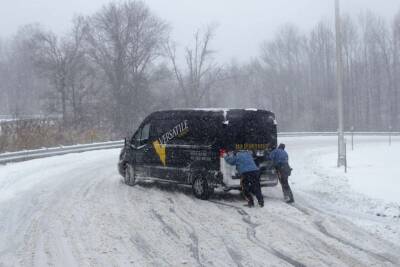 Most of us turn out to be more self-reliant and resilient than we think we are.
Natural catastrophes bring social and economic disparities and injustices to the surface.
One gets to know neighbors better and to appreciate their superior snow-removal skills.
You develop more empathy for people who live alone and may need suffer medically and emotionally.
If you have access to internet, you can reach out to friends you've neglected. You may have more characters than you thought in your life's drama, if not as many as those in Shakespeare's A Winter's Tale.
Too much time without social interaction can make one feel as isolated as Robinson Crusoe without the compensation of being on a tropical island.
At the same time, being housebound for a while may evoke meaningful introspection.
You may lose some bushes and trees, if you're fortunate enough to have them.
But you then have more opportunities for replanting new varieties in the spring.
Friends and family at a distance may assume you're buried in a snowdrift and panic if they call and there's no answer because of a power-outage.
But when they find out you are alive and were looking through old copies of National Geographic and planning a trip (if you can afford one), they will feel joyful.
You may not be able to watch your favorite TV program, but you can reread "Snow White and the Seven Dwarfs" as well as other relevant poems and stories such as: Robert Frost's "Stopping by Woods on a Snowy Evening, Hemingway's "Snows of Kilimanjaro," and F. Scott Fitzgerald's "Winter Dreams."
Life, even disasters, usually leaves some room for positive choices. As Yogi Berra said, "If you see a fork in the road take it!" Just make sure you know where you're going.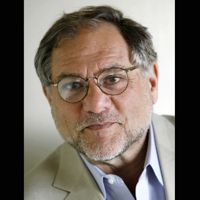 Latest posts by Howard R. Wolf
(see all)