Wherein our intrepid talk radio show host interviews celebrity entrepreneur and socialite Kim Kardashian.
ANNOUNCER
From under a rock in your backyard, it's The Jerry Duncan Show.
JERRY DUNCAN
Good morning listeners nationwide. Is it a good morning? Yes, it is.
Today on the show my guest is celebrity entrepreneur and socialite Kim Kardashian. She is here to discuss Airhead Awareness Week.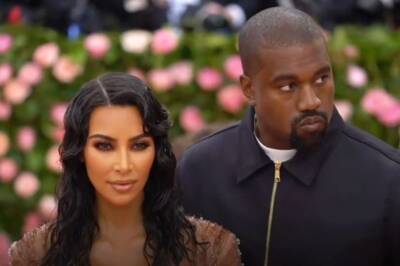 JERRY
Good morning, Kim.
KIM KARDASHIAN
Hello Jerry.
Jerry places a flashlight near her ear.
KIM
What are you doing with the flashlight?
JERRY
I'm going to make your eyes twinkle.
KIM
Put that thing down. It could damage my brain.
JERRY
What brain? You married Kanye West.
KIM
I was out of my mind. I admit it. That's how I got involved as a spokesperson for Airhead Awareness Week.
JERRY
No, you're from a lost mind. Half of it wondered off and the other half went looking for it. Anyway, tell me about the organization.
KIM
Sure. Being an airhead affects everyone directly or indirectly through family, friends or coworkers. Millions of Americans face an alternative world living in the real world. It is very prevalent in Valley girls and New York City cab drivers. I'm sure there is someone in your family that's an airhead.
KIM
Be honest, Jerry.
JERRY
Okay. My late mother.
There is an unexplainable interruption in the conversation. Strange sounds are heard. They are connected again, as Maggie Duncan speaks from heaven.
MAGGIE DUNCAN
Jerry. How dare you insinuate I'm an airhead! I'm not stupid or crazy, just special. No wait. Maybe I am crazy? Hmm…one second. I need to talk to myself about his…hold on, son.
KIM
Our theme this year is "What I Wish I Had Known." We try to help people in need of treatment. The apple doesn't fall too far from the tree, Jerry.
JERRY
Too late. I'm already out of the womb. Speaking of airheads. Why did your old man Robert Kardashian defend OJ Simpson after he murdered his wife Nicole in 1994?
KIM
OJ befriended my dad when they were in college. He took a stab in the dark.
JERRY
OJ sure used a lot of F bombs during the murder trial.
KIM
Wasn't the F bomb dropped on Japan during World War 2?
JERRY
Do we live in the same universe, Kimster? Just sayin.
MAGGIE
Help me, Kim!
KIM
Okay, Mrs. Duncan.
MAGGIE
Call me Maggie. Pretend you're my friend.
JERRY
You have no friends.
KIM
I'll pretend, Maggie. Is there anything you feel is causing your depression as an airhead? A specific incident, perhaps a series of events during your life?
MAGGIE
I'm trying to think, but nothing happens. Wait…the breakup with Curly of The 3 Stooges has been bothering me. I was humiliated when his brother Moe called me "a smart ignoramus." And when Curly laughed, I told him we were through.
KIM
Don' feel guilty, it was meant to be. Nyuk, nyuk, nuyk. Start seeing other people. That's what I did after Kanye and I separated. The LA Dodgers spent more time in my bedroom than on the baseball field.
MAGGIE
You think I should date a team?
JERRY
Try the Clydesdales.
MAGGIE
Stop it. I'm your mother, not Seabiscuit.
KIM
What do you think?
MAGGIE
I feel better already. Thank you.
JERRY
Bye, Mother. May an elephant caress you with his toes.
JERRY
Kim Kardashian and my mother everyone.
The Jerry Duncan Show
(c) Dean B. Kaner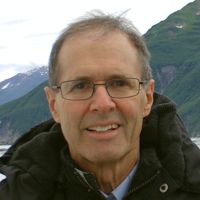 Latest posts by Dean Kaner
(see all)