Wherein our intrepid talk radio show host interviews his deceased mother Maggie Duncan, via heavenly hologram.
By Dean B. Kaner and June Rachelson-Ospa
ANNOUNCER
Live from under a rock in your backyard, it's The Jerry Duncan Show.
JERRY DUNCAN
Good morning listeners nationwide. Is it a good morning? I doubt it. From heaven, my guest is my deceased mother Maggie Duncan. I'm giving her an insult break, because it's Mother's Day on May 14.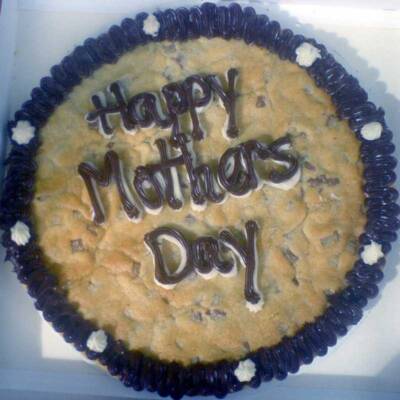 MAGGIE DUNCAN
Hello my comedian son. What else can I say? You're not a doctor or lawyer.
JERRY
Is there anything you want to tell my audience about me that they don't know?
MAGGIE
Yeah. You sent me to an early grave. It's a long story. Let's start when you swam down my birth canal and popped out like a cork from a champagne bottle. For the first 5 days, all you did was cry. I didn't get a night's sleep. And your good for nothing father pretended he didn't hear.
JERRY
I was a baby. What did you expect?
MAGGIE
It was worse as you got older. When I made dinner, you tossed your food on the floor for shits and giggles.
JERRY
You were a lousy cook. Even my teddy bear couldn't eat your food.
MAGGIE
Why?
JERRY
Because he was stuffed.
MAGGIE
You'd always lock your bedroom door. Like you were some genius at work. Can't believe you redesigned the room. Turned it into a late night TV show. You created a microphone out of stray metal parts. Tore down my shower curtain so guests could appear. They were the neighborhood kids. I remember when Porky Swanson tried to come from behind the curtain and knocked over your dresser. Clothes all over the place, a broken lamp. My hand was bleeding, because I got cut by the glass.
JERRY
At least you found out your blood type when you went to the hospital. Please let me be an orphan for once in my life.
MAGGIE
I'm not so bad. You exaggerate.
JERRY
Exaggerate?! In fifth grade, you poured a cup of Tide down my mouth when I brought home my report card. I should have reported you to the authorities.
MAGGIE
You didn't have one grade above a D. Not one! I even hired a private tutor.
JERRY
And did my grades improve?
MAGGIE
Not really. They were like a submarine, below C-level.
MAGGIE
Jerry. I have exciting news.
JERRY
You're abandoning me?
MAGGIE
Stop it. I'm your mother. Here's the scoop. I'm dating.
JERRY
How much trauma can a 40 year old man endure in a lifetime?
MAGGIE
My boyfriend is sitting next to me. And you know him.
JERRY
He must be nuts.
MAGGIE
Bingo! It's Curly from The Three Stooges.
CURLY HOWARD
Nyuk, nyuk, nyuk. I'm a victim of soicumstance.
MAGGIE
(upset) What's the big idea? I thought we were an item.
CURLY
Sorry, Toots.
JERRY
Welcome to the show, Curly.
CURLY
Enchanted.
JERRY
Enraptured.
CURLY
Embalmed.
JERRY
Is it true The Three Stooges made 190 shorts?
CURLY
We did. Had a contract with Columbia Pictures for decades.
MAGGIE
What a bunch of cheapskates! They never got a raise.
CURLY
(upset) Rrrowf! Rrrowf!
JERRY
Calm down, boy. I'll give you a treat.
CURLY
Poifect.
JERRY
How did you two meet? I dare ask.
MAGGIE
Moe fixed us up. I got to know him when I was doing standup at Heaven's Gate Comedy Club. He always said I was a pretty smart ignoramus.
CURLY
We fell in love. Hotchachachaa.
MAGGIE
Curly took me flying. It's didn't start off great. We both got new angel wings and crashed into each other.
CURLY
Yeah. I ended up in the hospital. It was a good thing though. The doctor discovered I had a vacancy of the cranium.
MAGGIE
The other day Curly and I were having coffee with Nobel Prize winner Albert Einstein. Crazy Albert went sideways when Curly said his hair was so nappy, he should cut it with a weed wacker.
JERRY
Speaking of Einstein. Do you know what kind of bagels can fly?
MAGGIE
Get out of here.
JERRY
Seriously. Plain bagels.
CURLY
Nyuk, nyuk, nyuk.
MAGGIE
Jerry. If you want me to leave…leave you forever I will.
JERRY
You'd really do that for me?
MAGGIE
Actually, it's for me. I like dating Curly and I want more time for myself. Well, you know.
CURLY
She makes a good point. Cloud jumping every day can be exhausting.
JERRY
(to himself) Wow! This could work out. No more Maggie Duncan. Hmm…what will my fans say? I wonder? I think we should give this a go!
JERRY
Mother. You got a deal.
CURLY
Wait. I got a better idea. I'm gonna take her place. I could use a new job in show biz.
MAGGIE
Hold on, Muttonhead. You're using me just to get to Jerry!
CURLY
Well. I ugh,ugh…
MAGGIE
By the power in me, I now pronounce you blocked and deleted. You may kiss my ass good-bye.
CURLY
Wait! Where are you going?
MAGGIE
Back to see Jerry.
JERRY
Oh, no. I thought we had a deal.
MAGGIE
Deal, schlemiel.
JERRY
I think I'll kill myself.
MAGGIE
Suicide is not a joke. Get help. You can pay someone to shoot you.
JERRY
My mother Maggie Duncan and Curly Howard. See you tomorrow. Maybe!
The Jerry Duncan Show
(c) Dean B. Kaner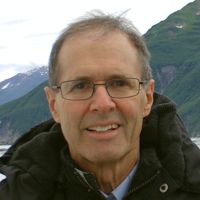 Latest posts by Dean Kaner
(see all)