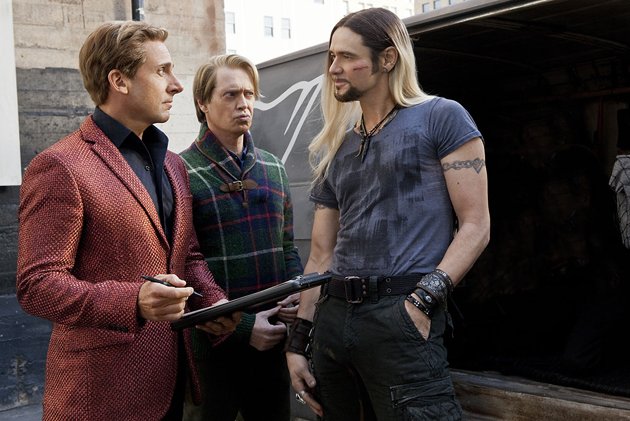 "The Incredible Burt Wonderstone" — a film review by Gary Chew
"That Old Burt Magic" would have done nicely for the title of the new film "The Incredible Burt Wonderstone." Much of the magic being performed in the film is done by a guy named Burt, and the 1942 song "That Old Black Magic," would have done nicely on the soundtrack to make the connection between the "Burt Magic" title and the well-known song itself; maybe even a little Louis Prima and Keely Smith doing their recorded version of the Harold Arlen and Johnny Mercer standard.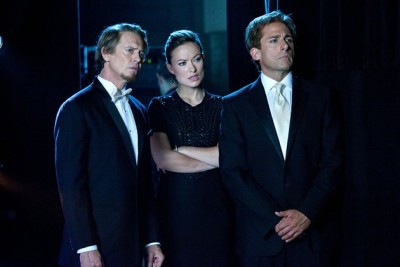 But even without the suggested re-titling, "The Incredible Burt Wonderstone" allows for some good entertainment with a very solid cast of well-knowns who are pretty much just right for another zany formulaic Hollywood romp to take place on the ground in Las Vegas.
There's Steve Carell, Steve Buscemi, Jim Carrey, Alan Arkin and the ubiquitous James Gandolfini trodding the movie boards to elicit laughter from us ordinary people who see movies in more ordinary towns and villages across America.
Carell and Buscemi play Burt and Anton, boyhood friends who got turned on to performance magic when they were 10 … thanks to a Rance Holloway Magic Set that Burt gets for his birthday from his mom. Arkin plays the Rance Holloway character. Yuck-yucks a'plenty, here; almost as funny as Arkin in "Argo."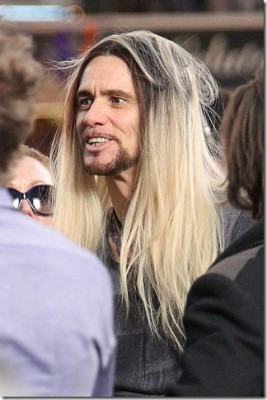 The rich guy's name in the film is Don Munny … that's Gandolfini playing it light for a delightful change. He owns Bally's in Vegas and has kept Burt and Anton as his headliner act for a long time. Burt and Anton pack 'em in, while the pair laughs all the way to the bank; Burt the self-absorbed snob of an entertainer and Anton the less cool, but extremely nice, man of magic.
But horror of horrors, a hippy-like, long-haired dude named Steve Gray is on the scene roaming the teeming sidewalks of downtown Vegas, doing acts that have make the craze for Burt and Anton's brand of magic disappear like a white rabbit into a black top hat.
Caution, though. "Incredible Burt Boy" isn't for young children. Don't bring them. Carrey's acts are brought to comedic climax with occasional turns of masochism, such as not merely walking but lying on hot coals or, even more grisly, slicing open the cheek just under his left eye, offering moviegoers the opportunity to see him stitch up the laceration if they haven't shut their eyes yet. Really.
Ah yes, conflict; and don't think that Carell and Carrey aren't savoring their standoff. Snarls and all sorts of upstaging go forward in these greatly hyped acts of being competitive in American showbiz.
Attached to the story is Jane, as she keeps reminding Burt that that's her name … while he continues to call her Nicole. Jane is done by Olivia Wilde. She's eye candy for the movie's onstage magic acts and the film, as well.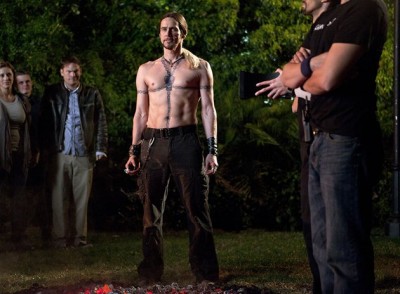 Jay Mohr shows up (usually in a casino bar) as a working, standup Vegas comic with another incredible stage name, "Rick the Implausible" — if you can believe that. Like the director of "The Incredible Burt Wonderstone" Don Scardino, Mohr is best known for television, and currently appears in the series, "Suburgatory." Mohr also did the lead in another TV series from 2010 called "Gary Unmarried." (That title I like.)
Speaking of serial television programs, the "Burt" movie has all the earmarks of mixing TV scripts with ones for feature films. The road this incorrigible movie is on has been traveled many times before, but it's not too far off key from B-flat. I swiftly add, as well, that its internal schtick, which makes frequent assaults on the funny bone, packs some really ha-ha moments. You'll be "lovin' the spin you're in," watchin' "That Old Burt Magic."

Latest posts by Gary Chew
(see all)