Lost Journal entry: June 3, 2008 (age 39)
A few weeks ago, I wrote a "Lost Journal" column about my 7-year-old nephew Tommy's "Enemies List."  It explained that the only name on the list was Tony Kornheiser, the well-known sports commentator and co-host of Monday Night Football.  Tommy was upset with him for a few digs he made about our family's hometown of Binghamton.  Kornheiser graduated from Harpur College, which is now Binghamton University.
To my surprise, the column caught the attention of Kornheiser himself.  "Lost Journal" appears in newspapers in Binghamton, Cortland and Ithaca, and apparently a reader in Ithaca mailed it to him.  In response, Kornheiser sent me an e-mail which said, in part:  "Tell Tommy I LOVE Binghamton.  I went to school there, as you noted.  I endow a scholarship to go to a student on the campus newspaper.  I am enormously proud I went to Harpur, and proud to support my school.  Of course I made fun of Binghamton.  I lived there, and have bonds there, so I can.  But please tell Tommy:  We kid because we love.  And I'll buy him a spiedie and a beer (when he's 21) at Sharkey's any time he wants."
I forwarded the e-mail to my brother Dan, who read it to Tommy.  The reaction was immediate:  "OK, he's off the Enemies List."  But then Tommy's brother, Patrick, age 9, weighed in.  "You shouldn't put him on the Friends List right away.  You should make sure he gets you that spiedie and beer.  Until then, he should go on the In Between List."  Tommy nodded in agreement, and in so doing, condemned Mr. Tony to 14 years in friendship purgatory.
Meanwhile, the whole matter had become a topic of discussion on The Tony Kornheiser Show, a radio talk show based in Washington, D.C. and heard nationwide on XM Satellite Radio.  Kornheiser read the entire column on the air, and spent the next two days trying to come up with a way to win over young Tommy.  Kornheiser, his co-hosts, and his listeners suggested many things that could be sent to the child, such as ice cream, a car, or, more ominously, a dead fish.  Said Mr. Tony, "All kids love fish, right?  How about a big red snapper?"
Kornheiser's response to the whole thing proved what I suspected all along – that he could take a joke as well as us folks here in Binghamton.  Even as he was proclaiming his love for the place, he couldn't resist getting in another jab, saying "It's a hell-hole."  But how mad could I be?  The guy had just given national exposure to the "Lost Journal" column at the very time when I'm trying to get it into wider syndication.  So thanks, Tony!
I'd like to conclude by saying that my nephew, Patrick, thinks Oprah Winfrey is "The Worst Person on the Planet."  Ms. Winfrey, if you'd like to discuss this matter, I'd be happy to accompany the little fella to your TV studio in Chicago.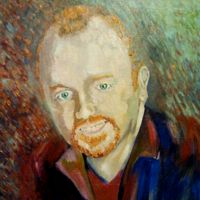 Latest posts by Tim Mollen
(see all)