Porn Hub, Obamacare and much more!
Porn Hub offered to help the White House fix the ObamaCare website Tuesday. They handle millions of web visitors at a time. In Porn Hub's sample ObamaCare website, applicants are offered two health care options, the Naughty Nurse and Love in the Stirrups.
Senator Harry Reid got rid of filibuster rights in the Senate Thursday, setting off a civil war. The noise was deafening. Butterball picked the wrong week to blame this year's skinny birds on a shortage of large-mouthed turkeys, when you see how D.C. is overstocked.
Charles Manson is reportedly getting married in prison Thursday to a beautiful young woman who's twenty-five years old who's visited him and lobbied for his parole for six years. He still has the swastika on his forehead. It takes extra effort to anger some parents.
Oprah Winfrey caused a storm Monday when she told the BBC she thinks the Obama Administration gets no respect due to racism in America. Actually there's very little left of that. If nothing else, Joe Biden has destroyed the myth of white supremacy once and for all.
American Airlines was allowed to merge with US Airways Wednesday. It won't affect their passenger service at all. If you combine the number of daily passengers in their economy class cabin, only Somalia and Weight Watchers let more people starve every day.
Los Angeles Police narcotics detectives discovered a meth lab inside a rented house in Malibu last weekend, upsetting many of the wealthy local residents. It's strictly against the law to use or sell methamphetamine inside the Malibu city limits. It's zoned for cocaine.
Florida GOP Congressman Trey Radel pleaded guilty to cocaine possession Tuesday in court in Washington D.C. The U.S. congressman admitted in court that he is an alcoholic and a cocaine addict. The judge sentenced him to four-to-eight years as mayor of Toronto.
The Gallup Poll said Mitt Romney would defeat Barack Obama if last year's election were held today. It's academic now. Mitt lost the presidential race last year when any idiot could have beaten President Obama, but Mitt Romney proved he's not just any idiot.
The FAA blamed the crash landing of Asiana's Hong Kong to San Francisco flight this year on a computer problem. The lies just never end. First they say you can keep your health care plans, now they tell you that a plane full of Asians can't fix a computer problem.
Dick Cheney backed his daughter's gay marriage Thursday, saying Americans ought to be free to enter into any union they want. At least he's consistent in these views. For years Dick Cheney's thought that Americans should be free to enter any country they want.
An al-Qaeda recruit was spotted on video in remote Eastern Kentucky. Thursday. He is in the same hill country as crystal meth cookers, moonshiners, neo-Nazi skinheads and the KKK. If he can make it out alive he vows never to sleep with the Ayatollah's daughter again.
John Kerry struck a security deal with Afghanistan Friday that's contingent on a vote by tribes. We've exhausted them. Whenever the Taliban looks up and sees a U.S. plane overhead they never know if it's going to bomb them or spell out Drink Coca-Cola in the sky.
The White House hinted its willing to negotiate with Congress Tuesday to help lower lower costs of the health plans. Bi-partisan agreement is possible. Under one compromise, any Democrat who earns less than sixty thousand a year qualifies for subsidies for health care and any Republican making less than sixty grand a year qualifies for golf ball stamps.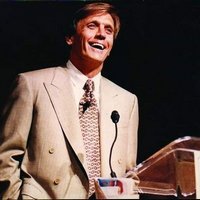 Latest posts by Argus Hamilton
(see all)