Ripping the headlines today, so you don't have to
The news doesn't need to be complicated and confusing; that's what any new release from Microsoft is for.  And, as in the case with anything from Microsoft, to keep the news from worrying our pretty little heads over, remember something new and equally indecipherable will come out soon.
Really all you need to do is follow one simple rule when ripping the headlines:  barely pay attention and jump to conclusions.  So, here are some headlines today and my first thoughts:
Dr. Gupta: 'I am doubling down' on medical marijuana
And, I'm betting, Doritos stock…
Pinkberry co-founder gets 7 years for beating homeless man
I can't be only one thinking prison is not going to be a kind place to someone who founded a place called Pinkberry.
Gov Christie to ban sale of Tesla Cars in NJ
Word is he likes to be able to hear the engines of cars he backs up on GW Bridge.
Men's Wearhouse acquires Jos. A Banks
Apparently, they bought 1/2 the stores and received the other 1/2 free.
Congress: CIA might have been listening in on our conversations
That's one of the few times anyone's actually listened to them.
95.5% in Crimea "vote" to separate from Ukraine
No word if Karl Rove has contested the results… yet.
Pope urges sympathy for failed love in divorce debate
Somebody's spending too much time "Keeping up with Kardashians."
Binge drinking vs. critical thinking
I say, let's have a kegger and discuss it!
California couple finds $10 million in buried treasure while walking dog
Just 50 more dollars and they'll be able to fill their SUV with gas.
Mom blames husband for her driving kids into Ocean
Apparently, she wanted to ask for directions but he wouldn't let her.
Can long-term unemployed find work in improving US economy?
I didn't know Mitt Romney was looking.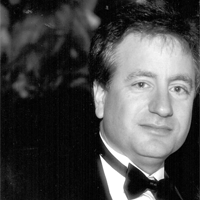 Latest posts by Paul Lander
(see all)