Making fun of the headlines today, so you don't have to
The news doesn't need to be complicated and confusing; that's what any new release from Microsoft is for.  And, as in the case with anything from Microsoft, to keep the news from worrying our pretty little heads over, remember something new and equally indecipherable will come out soon.
Really all you need to do is follow one simple rule:  barely pay attention and jump to conclusions.  So, here are some headlines today and my first thoughts:
Ben Affleck banned from playing blackjack at Hard Rock Casino after getting caught counting cards
Unlike James Franco, who won't hit on anything over 21.
Seattle announces $15 minimum wage, highest in the U.S.
In Seattle terms, that's one Starbucks' Venti Skinny Vanilla Latte.
Can cute kids beat Mitch McConnell?
Sure, if he stands still…
Paul Simon, wife Edie Brickel cited for domestic disturbance
Art Garfunkel: 'See what I had to put up with?'
Donald Trump attacks 'girlfriend from hell' for 'setting up' NBA owner Don Sterling
Embarrassing white people and Donalds everywhere.
Who's losing in the McDonald's-Taco Bell breakfast battle?
America's plumbing system.
KKK leader caught with a black male prostitute
Afterwards, he burned a cross on his own lawn.
FOX cancels 'Almost Human'
Unfortunately, it was the TV show, not Sean Hannity.
Drone images reveal buried ancient village in New Mexico
Wouldn't it have been nicer to say 'take a look at some vacation pics from Ben Stein?'
Maine gets serious about its lobsters, because the Atlantic is warming
Bad news: Fewer lobsters. Good news: They'll be ready to eat.
Sotomayor: 'You can't wish away racial inequality'
I agree. Which is why I stick with wishing I win the lottery.
Stephen Hawking says A.I. could be our 'worst mistake in history'
Steven Spielberg: 'Then I guess you didn't see 'Minority Report.'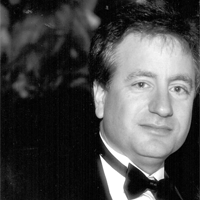 Latest posts by Paul Lander
(see all)