Shoe-lover Hillary Clinton would like more, please.
Former Secretary of State Hillary Clinton, as everyone knows, had a shoe thrown at her a little less than a month ago at a meeting to discuss recycling and waste management in Las Vegas.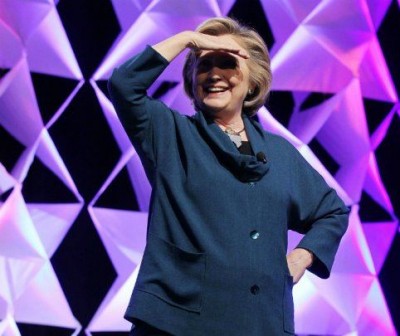 Apparently, though, it was all just a big misunderstanding.
Mrs. Clinton's press team released a statement yesterday expressing thanks to the woman who gave her the shoe and that the former first lady absolutely loves it.
According to witnesses at the event, the shoe-lady, identified later as Alison Ernst, only had time to give her the one shoe since she was immediately tackled by very large men and taken away.
The press official went on to say that if Ms. Ernst could go ahead and meet them at the next scheduled speaking event, she is free to throw the rest of the ensemble in the general direction of Mrs. Clinton (who will be ready this time).
"It actually wasn't an athletic shoe like everyone thought," the former first lady said. "It was a lovely grey and blue pump that matches a dress I have."

Latest posts by Jeff Boldt
(see all)