Making fun of the headlines today, so you don't have to
The news doesn't need to be complicated and confusing; that's what any new release from Microsoft is for.  And, as in the case with anything from Microsoft, to keep the news from worrying our pretty little heads over, remember something new and equally indecipherable will come out soon.
Really all you need to do is follow one simple rule:  barely pay attention and jump to conclusions.  So, here are some headlines today and my first thoughts:
31 year old man has 91 year old ultimate cougar girlfriend
I'm thinking less cougar and more saber tooth tigress. Grrrrrrrrr.
Justin Bieber caught using N-word while telling racist joke on video
Still has to be better than any video with him singing.
Levi Johnston expecting another kid
Okay, this guy should clearly not let his Johnston out of his Levi's.
Woman sues hospital for posting STD results on Facebook
She also changed her relationship status to 'It's communicable.'
Miley Cyrus — gets protection from crazed fan who allegedly threatened to hunt her down
Take that, Bill Ray Cyrus…
Kourtney Kardashian is pregnant, expecting third baby with Scott Disick
Kardashians don't have babies they have spin-offs.
Busted: Utah man sets up church where everyone is a minister, no one pays income tax
Look for the musical version called 'The Cooked Books of Mormon'
Cynics are at a higher risk of developing Dementia
Like anyone would believe that… what was the topic again?
Brazil's 'Love Motels' offer alternative for World Cup tourists
Although, every time people have sex they hear "Gooooooal'
Oklahoma Governor signs bill to require divorce school for couples with children
I'm guessing the school's prom will be awkward.
Texas gun groups clash with NRA on armed protests in public spaces
This could lead to 'The Gunfight at the Not OK in the Head Corral.'
Poroshenko sworn in as Ukraine's president
Wow, not only is he Ukraine's new Prez, but he was the winning word in this year's Spelling Bee.
Jennifer Lopez, Casper Smart split after two and a half years together
Big week for Casper. This and graduating from High School.
Congress takes on marijuana for next year's budget
Really, it seems more like they're smoking meth…
California Chrome owner apologizes for Belmont Stakes outburst
Because, ironically, after the race he was the one acting like a 3 year old.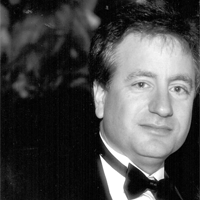 Latest posts by Paul Lander
(see all)