Making fun of the headlines today, so you don't have to
The news doesn't need to be complicated and confusing; that's what any new release from Microsoft is for.  And, as in the case with anything from Microsoft, to keep the news from worrying our pretty little heads over, remember something new and equally indecipherable will come out soon.
Really all you need to do is follow one simple rule:  barely pay attention and jump to conclusions.  So, here are some headlines today and my first thoughts:
NYPD uses military-grade sonic weapon on Eric Garner protesters
Not only did the people disperse but their teeth were plaque free.
U.S. Navy takes away Bill Cosby's honorary Chief Petty Officer title
No word if they'll name him a Chief Heavy Petting Officer.
Mark Wahlberg wants to be pardoned
Sorry, Dude, you chose to be in 'Date Night,' now live with it.
Grand Jury indicts guy who filmed Eric Garner choking
While the people responsible for the movie 'Glitter' continue to go unpunished.
ADHD linked to air pollution, research suggests
Or, maybe, it's linked to air pollution.
Busta Rhyme falls off stage and injures self
At his age, he better worry his name doesn't become Busta Hip.
Ex-NFL QB Ryan Leaf released from prison
No word if they'll retire his number 3452835.
Obama nominates Ashton Carter as Defense Secretary
I guess he has a lot of free time since CBS cancelled 'Two and Half Men.'
MLB umpire Dale Scott says he's gay
Bringing new meaning to the term, "Y'rrrrrrrr out!"
People Magazine mistakenly posts an Obit for Kirk Douglas
To make up for it they named him 'People's Sexiest Man Barely Alive.'
The GOP staffer who criticized Obama's daughters was arrested as a teen
However, she is claiming back then she was young, black and male.
St. Louis Rams do "Hands Raised, Don't Shoot' salute in support of Ferguson protests
While NY Jets show solidarity with Ebola sufferers by not catching anything.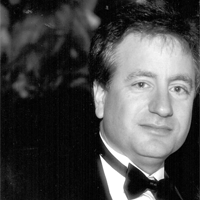 Latest posts by Paul Lander
(see all)