Notes on the new Mad Max film
Just saw the latest Mad Max movie.
WOWZER!!!
SUPER GROOVY!!!
COWABUNGA!!!
Mad Max just made it back to the screen after a hiatus of only 30 YEARS!!!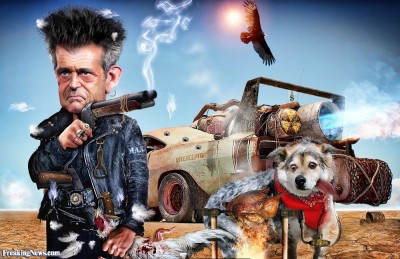 Mel Gibson got the sack. Too old. Too racist. Can't have no one who is out saving aborigine kids in the outback being a racist now. Especially with Tina Turner somewhere in the wings waiting to do a cameo.
So, anyway, we are back in Australia with Mad Max being as Mad as ever and to boot having bouts of PTSD ( no, not Permanent Terminal Sociopath Disease … actually, maybe he does have that too) where he is hit by waves of guilt for not having saved some kids in the last movie. Don't know; never saw the last movie. With 30 years gone by though they are probably reincarnated by now and have kids of their own. Don't sweat it Max!
Now there is this great Aussie actor named Tom Hardy playing Max … what is that? You say that Hardy is actually a British bloke?
WHAT THE HELL?
SINCE WHEN DO I WANT A BRITISH GUY PLAYING MAD MAX??
DO I WANT A SWEDE PLAYING JAMES BOND???
OR AN AUSTRALIAN PLAYING THE MOST SUAVE OF BRITISH AGENTS … actually, forget I said that — an Australian played Bond in On Her Majesties Secret Service.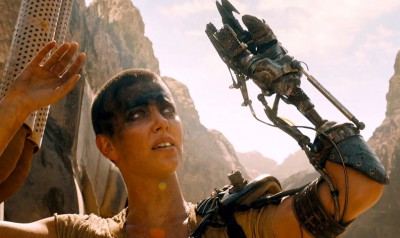 OK, forget him. Let's go on to the real star of the show, the very lovely Charlize Theron. If there ever was a woman born to be a movie star, it is Miz Theron. She has grace, poise (even when she is clobbering some guy with a bolt cutter), self-confidence, perfect symmetry … well … actually … in this movie she is missing half an arm so her symmetry is off a bit. Also her hair is chopped off almost to the point of almost being bald. And she uses engine oil for eye makeup and to cover her near hairless head. Maybe that is just a thing that Australian women do to make themselves look attractive to Australian men. I don't know; I haven't been there in a while. It is sort of sexy in a greasy, car mechanic sort of way.
But at least she portrays the true spirit of Australian women … what is that … she isn't really Australian?
WHAT THE DOUBLE HELL?
CHARLIZE THERON IS A FAKE AUSSIE??
IS NOTHING SACRED???
What is she then? A South African? Well, that's pretty much an Australian, isn't it? They are both 'Down Under,' aren't they? They are both desert-like, right? The both are bordered mostly by oceans, aren't they? They are both people you don't want to sit next to in rough bars, right?
OK, forget it. If Charlize is a faux Aussie, then so is it. It is not for me to tell her what her movie choices should be. Although it would be really cool if she were in a new King Kong film and she beat the snot out of him.
Moving on, Mad Max is filmed in the spectacular Australian outback. There are scenes of endless , rolling desert, unique rock formations, magnificent vistas. And really weird Australians. It is too bad the budget didn't have much money for costumes or makeup. They look pretty much like your everyday down home Aussies. They are just starring as they are. They don't look much different than the Aussies I saw traveling down the East Coast.
What is that you are saying? It was filmed where?
IT WAS FILMED IN AFRICA???
WHAT THE HELL ARE YOU SAYING???
MAD MAX WAS NOT FILMED IN THE GLORIUS BACK COUNTRY OF ITS MOTHERLAND?
INSTEAD IT WAS FILMED IN SOME GOD FORSAKEN BACK PART OF DARKEST AFRICA???
WHAT HAS THE WORLD COME TO???
So let me get this straight:
Mad Max is played by an Englishman.
Charlize Theron is not only not Australian but looks like something that escaped the mouse trap only to have the cat get hold of it.
The movie is made in Africa rather than it home origin, Australia.
What is the world coming too?
Was this movie really made by the same George Miller who made the first three Mad Max's or was it made on the sly by that other Aussie director of the exact same name who made The Man From Snowy River? He's a nasty rat if he's trying to sneak this one over on us.
If that is the case then why don't we just make a movie about the American Revolution and get Aussies to play the lead roles? What? We already did that?
Or make a movie about Lincoln and get a Brit to play him? What? LIAR!!!
Or get an African to play Martin Luther King in a movie about 60's racial protests in the South …
Oh, just forget I said anything … I know when to give up!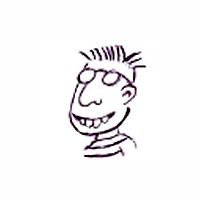 Latest posts by Roger Freed
(see all)