We got the money, mechanics from Cuba got the raw talent
Now that Cuba and the United States are starting to talk to each other again, this could be the start of a beautiful relationship Humphrey Bogart-Claude Rains style. We got the money, they got the raw talent. I'm talking cars here.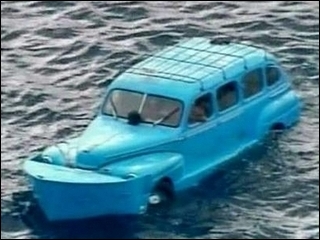 Because of the 1960's trade embargo Cuba has been cut off from the great world of American automobiles (that is — great to them, not to the rest of the world. Let's remember Toyota is numero uno now) for a half century. Here is the clincher — THEY ARE STILL DRIVING THOSE 50 YEAR OLD CARS!!!
"How?" we gringos ask in astonished wonder. We can't even get our 6 year old cars to keep going. Yet the Cubans through sheer ingenuity and love for the few transport vehicles they have have managed to maintain these literal army tanks of cars though an automotive parts drought. The old Cadillacs, Pontiacs, Studebakers, Chevys and other six cylinder dinosaurs are still roaming around like a Caribbean Jurassic Park for old tin lizzys.
Under the hoods of these Eisenhower age wonders are marvels of MacGyver-like mothers of necessity that make up their metal and rubber guts. There are tin can carburetors, spliced in spark plug wires, self made fuel filters, ersatz air filters and other concoctions made from clever minds dealing with material shortages.
WE NEED THESE GUYS HERE IN AMERICA!!!
NO JOKE!!!
Have you paid a repair bill lately? Did you have to take out a second mortgage to do it? To own a car is the same as raising a baby bird — you have to keep stuffing things in it to keep it alive.
That costs money — lots of it.
These guys from Cuba can spin machine parts out of what's in the trash can. Scrap metal becomes engine components, discarded plastic becomes fluid containers and channels. Trimmed bicycles tires become ersatz wiper blades. What they can't do today they will improvise upon tomorrow. They are geniuses of a different sort.
So, we need a second Mariel refugee flight from the great island — this time all car mechanics. They could be nationalized at Miami, shipped out to every major auto hub in the country and put to work rehabilitating our cars and making for themselves those oh so precious American green pesos until they drop dead from exhaustion. Our capitalistic system will just send away for more.
They could keep our abundant supply of autos going at a fraction of the cost that we pay now. Auto Zone and Napa would be put out of business. The more deserving tin can manufacturers would prosper from the new revenue source. Costly parts for foreign cars could be a thing of the past.
Stick a couple Cuban car mechanics in a junk yard for a month and they would be able to build whole new cars out of the spare parts they have there. Given free range in a junk yard to them they would think they had died and gone to automotive heaven. Of course the combinations they would come up with would look like something from a Shriners circus show that would have a hundred clowns jump out of it, but given our present economic problems even they might incite a mad rush to buy them.
And the mechanics would make enough dineros to ship new Toyotas back to their relatives in Havana. Before they keeled over from over work.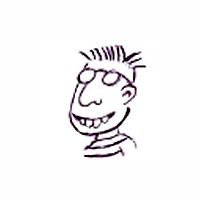 Latest posts by Roger Freed
(see all)