Let's talk Turkey – the real thing, the big bird, 46 million of which we Americans will devour on this Thanksgiving Day.
Let's talk Turkey!
No, not the orange butterball sitting in the Oval Office.
I'm talking about the real thing, the big bird, 46 million of which we Americans will devour on this Thanksgiving Day.
It was the Aztecs who first domesticated the gallopavo, but leave it to the Spanish explorers to "foul-up" the bird's origins. They declared it to be related to the peacock — wrong! They also thought the peacock originated in Turkey — wrong! And, they thought Turkey was located in Africa — well, you can see the Spanish were pretty confused.
So is the origin of Thanksgiving itself. The popular assumption is that it was first celebrated by the Mayflower immigrants and the Massosoit natives at Plymouth, Massachusetts, 1621. Not so, say the proponents of the Jamestown colony down in Virginia — they claim the Thanksgiving feast was first had there in 1608.
Hmph! Hold your horses, pilgrims. Folks in El Paso, Texas, say it all began way out there in 1598, when Spanish settlers sat down with people of the Piro and Manso tribes, gave thanks, and then feasted on roasted duck, geese and fish.
"Ha!" says a Florida group, asserting the very, very first Thanksgiving happened in 1565 when the Spanish settlers of St. Augustine and friends from the Timucuan tribe chowed-down on "cocido" — a stew of salt pork, garbanzo beans and garlic — washing it all down with red wine.
Wherever it began, and whatever the purists claim is "official," Thanksgiving today is as multicultural as America. So let's enjoy! Kick back, giving thanks we're in a country with such ethnic richness and dive into your turkey rellenos, moo-shu turkey, turkey falafel, barbecued turkey…
Whatever you are planning on having for dinner to mark this year's day of thanks, how about having an earth dinner?
Not that you'd eat earth, but that you and others would gather around a table for a social occasion to celebrate the bounty of our good, green earth. This is not just another Thanksgiving event, but a festive opportunity to have friends and family cook, eat and drink together while reveling in the culture of food.
Most of us don't realize that our dinner tells many stories, embodying our personal histories, family memories, music, art, and other connections… besides our tummies. To help reawaken those cultural links in a way that can be tasty, touching and fun, the folks at Organic Valley Family of Farms have come up with the novel idea of Earth Dinners.
The concept simply involves throwing some sort of dinner party at which the food is not merely consumed, but also is the focus of table talk, reminiscing, singing, laughing, game playing, and whatever else you can dream up. It can be a potluck dinner, a buffet, a five-course gourmet meal, a backyard barbecue… whatever suits you. The key is to know something about the food being served — where it comes from, the history of some of the ingredients, songs written about it and so on.
The goal is to get everyone connecting in some personal or cultural way to the dinner as it progresses. Ask guests to tell stories about their very first food memory, or to recall any family member who was a farmer or a jolly cook. Invite people of diverse backgrounds and all ages. Ask a farm family to join you, or a cheesemaker or others involved in producing food. Then — eat, talk, enjoy!
Rootstock is a cooperatively produced blog authored by organic farmers and part of the Organic Valley Family, they offer a sort of Earth Dinner starter kit, with tips on everything from menus to party favors, as well as providing reports on successful dinners that others have put together.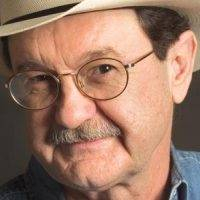 Latest posts by Jim Hightower
(see all)