Wherein our intrepid talk radio show host interviews the 47th Vice President of the United States, Joe Biden.
ANNOUNCER
Live from under a rock in your backyard, it's The Jerry Duncan Show.
JERRY
Good morning listeners nationwide. Is it a good morning? We'll soon find out. Today on the show my guest is the 47th Vice President of the United States, Joe Biden.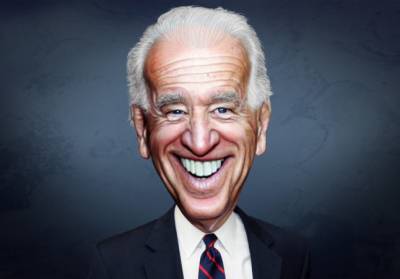 JOE BIDEN
Do I have permission to kiss your head?
JERRY
No, Pope Joseph. Stay in your space.
BIDEN
(repeatedly clearing his throat)
I have something stuck in my throat.
JERRY
Probably a hair plug.
BIDEN
C'mon. I learned my lesson, Duncan. Even my brain is giving me the silent treatment.
JERRY
Are you running for president in 2020?
BIDEN
I'm the best candidate. 8 years experience as Vice President, member of the Senate for 36 years, and a hot wife.
JERRY
How hot Veep?
BIDEN
When I hug her, I have to wear oven mitts.
JERRY
There's a 10 year age difference between you and Jill. You're 76 years old. What I'm trying to say…
BIDEN
I know what you're thinking, but I'm old fashion when it comes to sex. For example, I believe having sex in an elevator is wrong on so many levels. Steak and sex, Duncan. I get them both very rare.
JERRY
You first ran for president in 1987, but lost the Democratic nomination to Michael Dukakis. Then decided in 2016 not to run against Hillary Clinton. What makes you think you can get the nomination this time?
BIDEN
Bernie Sanders is a socialist in search of the perfect corned beef sandwich, Elizabeth Warren is looking for her lost tribe, and Mayor Pete Buttigieg is trying to figure out a way for people to pronounce his last name. America knows what it's getting with Joe Biden.
JERRY
Yeah. Someone who was a waiter at The Last Supper.
BIDEN
Look. I want more funding for public education, a tax cut for the middle class and an increase on taxes for the wealthy, our return as a signatory to the Paris Climate Agreement, and the strengthening of our relationship with Allies all but abandoned by the Trump Administration.
JERRY
Trump is saying just the opposite.
BIDEN
Trump is stupid. When the weatherman said it was chilly outside, he grabbed a bowl. Go figure.
A loud noise is heard, followed by a door slam. President Obama enters the studio.
OBAMA
Que Pasa.
BIDEN
Hey Barack. Big Jerry thinks I'm too old to be president.
OBAMA
Don't let age get you down, Joe. It's too hard to get back up.
JERRY
Why are you here, Prez?
OBAMA
I'm endorsing Joe Biden for president.
BIDEN
(excited) Can I kiss your head?
OBAMA
No, Crazy Joe. I don't want those meat hangers near me.
JERRY
How can you get this man elected? Just sayin.
OBAMA
Joe is America's favorite uncle. Everybody loves him. He was a great vice president and friend. The two of us are so close that when we're sitting next to each other in Indiana, they won't serve us pizza anymore.
BIDEN
I have a new slogan in these tough times. "Spare change you can believe in!"
JERRY
Fine and dandy, but how are you going to solve our immigration problem?
BIDEN
That's easy. By deporting Senator Ted Cruz.
JERRY
Wouldn't you be worried about losing some of the Latino vote?
BIDEN
Latins for Republicans? It's like Mike Pence having sex with Stormy Daniels. I like my odds.
JERRY
Knock, knock.
OBAMA
Who's there?
JERRY
Tank!
OBAMA
Tank who?
JERRY
You're welcome.
JERRY
See you tomorrow everyone.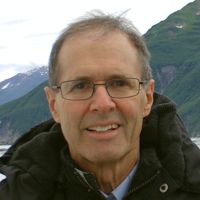 Latest posts by Dean Kaner
(see all)