Wherein our intrepid talk radio host interviews the Presidential Candidate Debaters in Houston.
ANNOUNCER
Live from under a rock in your backyard, it's The Jerry Duncan Show.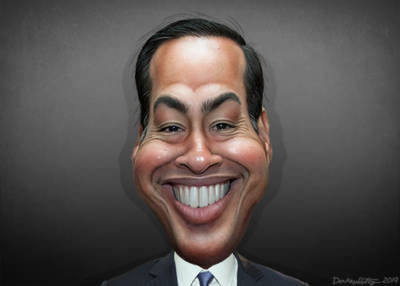 JERRY
Good morning listeners nationwide. Is it a good morning? We'll soon find out. Houston, we got a problem. The Democratic debaters in Houston battled recently, but ended up with no sign of a leader emerging. I have three candidates in studio to discuss the presidential race and why they should be president. Former Vice President Joe Biden, former Secretary of Housing and Urban Development Julian Castro and the U.S. Senator from Minnesota Amy Klobuchar.
JOE BIDEN
Can I just say a few words before we get started?
JERRY
Sure. I'm not listening anyway.
BIDEN
My memory is sharp as ever. I didn't appreciate being degraded by Fidel Castro over there.
JULIAN CASTRO
It's Julian.
BIDEN
I know all about you and your brother Raul.
CASTRO
I'm Mexican, not Cuban.
BIDEN
Right. And I'm Chinese.
AMY KLOBUCHAR
I didn't know that Uncle Joe. There's an old Chinese saying. Those who jump off a Paris bridge are in Seine.
JERRY
Secretary Castro. Why do you want to be president?
CASTRO
I want pre-K for the USA. Increase access to affordable housing. Medicare for all. A comprehensive immigration proposal. And remove lead from the U.S. water supply.
KLOBUCHAR
Julian. Why not start by getting the lead out of your rear end? I'm from Minnesota and I know something about lead. My grandfather was an iron ore worker on the Mesabi Range.
JERRY
What do you get when you drop a piano into an iron ore mine?
KLOBUCHAR
I don't know.
JERRY
A Flat Minor.
KLOBUCHAR
That sounds right. You betcha.
JERRY
Why do you want to be president?
KLOBUCHAR
Because the guy in the White House is running a reality show. He would rather lie than lead. I have big ideas. A plan to combat drug and alcohol addiction, improve mental health, healthcare and prescription drug costs reduced, and education like we have in Minnesota.
CASTRO
I did some research on education in Minnesota under your leadership.
KLOBUCHAR
Bring it on, Don Juan.
CASTRO
Do you know what the average student got on the SAT?
KLOBUCHAR
No.
CASTRO
Drool.
BIDEN
Well, it won't happen when I'm president. My wife Jill is a college professor. She knows a thing or two about education. What were you talking about, Fidel?
CASTRO
See. You forgot. My name is Julian.
BIDEN
Do you know that Mexico's greatest super hero is Juan-der-Woman?
JERRY
Mr. Vice President. Why do you want to be president?
BIDEN
Jerry. The 2020 election is a battle for the soul of this nation. I am the experienced elder statesman ready to restore stability to Washington and the world. The rich will pay their fair share of taxes and middle class income will go up. Affordable healthcare for all and to all a good night.
JERRY
What do you mean good night? It's morning. The show isn't over.
KLOBUCHAR
He's sound asleep.
CASTRO
Excuse me. My leg has gone to sleep. Mind if I join Joe?
JERRY
Now what, Senator? You're the last one standing. Show me your funny side.
KLOBUCHAR
"Daddy," a little girl asked her father. "Do all fairy tales begin with Once Upon A Time?" "No, Sweetheart" he answered. Some begin with "If I'm elected."
JERRY
C'mon. You can come up with something funnier.
KLOBUCHAR
Okay. Why did Barack Obama bulldoze the Rose Garden?
JERRY
No clue.
KLOBUCHAR
He didn't want any Bushes at the White House.
JERRY
Good one. See you tomorrow everyone.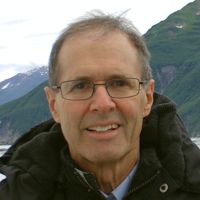 Latest posts by Dean Kaner
(see all)