With no chance of World Peace for a couple weeks, what hope is there?

OK, the news isn't as bad as all that. "World Peace" is just a violent NBA player's name. Make sense now?
We know you feel sorry for the poor pro basketball player formerly known as Ron Artest! Can you help him out?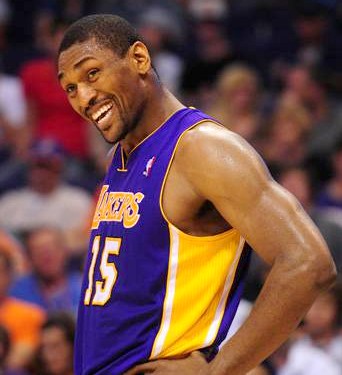 Artest changed his name to "Metta World Peace" and promptly got suspended 7 games for a vicious elbow to an opposing player's head. Getting suspended is nothing new for him, it just makes for better jokes this time.
And with that in mind, we'd like to help the poor guy. Obviously, he can't keep that name anymore — he would never hear the end of it — not from the press, nor other players, and especially not fans.
So, please help us help him:
[poll id="18″]
Got some suggestions? Leave them in comments, maybe we'll add them to the poll!
The following two tabs change content below.

The
Humor Times
is the "World's funniest news source!" Sure, we like to inform our visitors, but in a playful sort of way. We believe political satire is one of the best ways to help folks let down their defenses and see things in a new light, as well as to help bring haughty leaders back down to earth. Plus, it's just plain fun! The
Humor Times magazine
(delivered to your door 12x/year) is a great way to enjoy this brand of humor, it makes a wonderful gift, and
SUBSCRIPTIONS
are very affordable!

Latest posts by Humor Times (see all)