Journal entry:  March 23, 2005 (age 35)
Last night, I dreamed I was at the grand opening of a Margaritaville.  (That's another way of saying "the following material is completely fictional.")  Margaritaville is the restaurant chain conceived and owned by the shaggy, beachcombing pop star Jimmy Buffet.
I was excited to go, having spent many booze-soaked afternoons on schooners listening to Jimmy's songs about…well, booze-soaked afternoons on schooners.  I thought to myself, "Jimmy Buffet's a guy who will know how to set up a fun, wild place with some pizzazz."
Alas, it was not to be.  Upon entering the place, I learned Margaritaville was basically a T.G.I.Friday's with an island decor.   My biggest complaint was with the menu.  I figured the menu would feature items named in a funny way to refer to Jimmy's songs.  You know, "Cheeseburger in Paradise."  "Lost Shaker of Salsa."  That kind of thing.  But the best they could do was put the word "Margaritaville" in front of everything.  It's not a side salad –  it's a "Margaritaville Side Salad!"
After 13 or 14 "Margaritaville Margaritas," I loudly demanded to speak with the manager.
"Listen, Tubby," I began.  (I was not being mean, by the way.  His nametag honestly said "TUBBY.")  "How can you clowns run a theme restaurant without using the theme?!"
Tubby appeared nonplussed, so I proceeded to regale the entire dining room with ways that I felt the place could be improved.  My masterstroke, which I proudly announced while standing on my chair, was the suggestion that the salad and taco bar be renamed "The Jimmy Buffet."  (Pronounced "buff-ay" –  get it?)  This was apparently the last straw for Tubby, who summoned two bulky hostesses to physically extricate me from this creative wasteland.
So that day I decided to start planning my own chain of restaurants, as a kind of sandbox for my culinary muse.  Here's a sample menu:
THE SOFT ROCK CAFÉ
BEVERAGES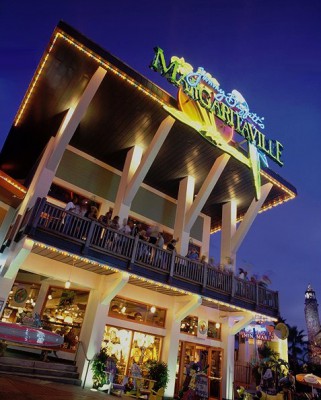 Cherry Wine – We don't have to take our clothes off to have a good time!
$4.00
Pina Colada – Awaken your inner Rupert Holmes.
$4.50
Ginuwine – Tastes just like gin n' juice!
$0.25
APPETIZERS
Halls & Oats – Mmm – mentholated lozenges PLUS roughage!
$ 2.75
"Gladys Knight & the" Chips – Don't leave on that midnight train without a face full of these!
$ 5.00
Chingy-changas – Not soft rock, but there has to be something for the kids.
Fifty Cent
ENTREES
The Dan Fogel-burger – Vegetarian patty that tastes like it was made in 1982 – but in a good way!
$ 6.50
Meatloaf – Objects on the menu may be older and fatter than they appear.
$ 1.75
The Captain & the Veal – Surf and turf.
$19.75
A Course With No Name – American cuisine; special of the day.
Market
DESSERTS
Bon-bon Jovi – The best of New Jersey in a chocolate explosion straight from Exit 16!
$ 3.50
Free James Brownie – The Godfather of Soul didn't get outta jail to eat health food!
Free!
The Artist Formerly Known as Pudding – Prince Albert in a can; hold the Albert!
$19.99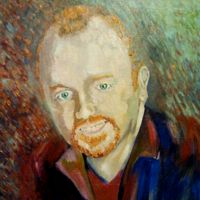 Latest posts by Tim Mollen
(see all)