[Disclaimer: This article is satire, or what we used to call "fake news" before actual fake news started poisoning the political discourse!]
Patton Oswalt Writes Something on the Internet, Brings Comedians Together
Patton Oswalt's latest blog post entitled "Stuff Sucks" resonated deeply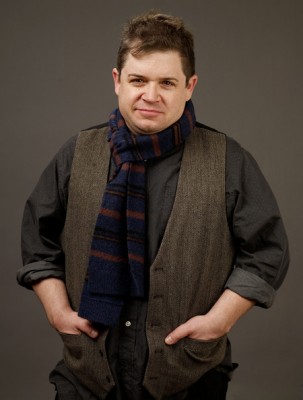 Actor/comedian Patton Oswalt wrote something on the internet today, and all the world's comedians stopped what they were doing and took notice.
"It was pretty profound." Buzzfeed contributor Jake Gold said. "It was as if he wrote what we all were thinking, and it brought us all closer together."
Oswalt's latest blog post entitled "Stuff Sucks" resonated with so many aspiring comedians that many of them joined hands at The Hollywood Improv in a moment of silence.
"He's a poet…this generation's Eminem," said tearful comedian Luke "Laffs." "He's such a wordsmith, when sites like The Huffington Post and Laughspin reprint his words…it's just like another reprinting of the Bible."
We could not get a comment from Patton Oswalt or his management, but was told by a "close friend" of Oswalt that he is holed away somewhere thinking of something else that happens in life that irks him.
The following two tabs change content below.
Comedian, satirist, comedy writer. Putting celebrities and pop culture in their place. Contributor to various online comedy websites. Metalhead.
Like the above content? Leave a comment below! Get notified of new content on HumorTimes.com: Subscribe via email!