Twenty-eight year old Lynn Sherwood is a happily married, mother of two children and she loves teaching the seventh grade. However, that all changed Friday evening when Fuggit County policemen knocked on her front door.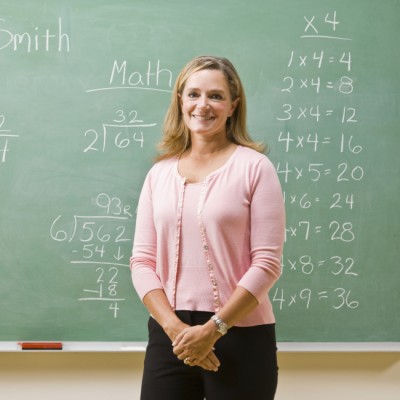 "I thought it was kids dressed as cops for some weird prank," Sherwood said. "I had no idea that I'd be taken away in handcuffs."
According to Fuggit County Police, they have received many complaints from Sherwood's students that she does not find them attractive. One criminal complaint states that, "Mrs. Sherwood ignores my emails asking her to show me pictures of her breasts. Mrs. Sherwood makes me feel ugly." Due to the age of students in Sherwood's class, their names are not being released.
The teacher's attorney, who posted her $10,000 bond, said in a statement, "My client is under no obligation to make her students feel special in any way, and that includes complimenting on how they look that day. Also, Mrs. Sherwood receives hundreds of emails a day from faculty members asking to show them her breasts. My client cannot possibly wade through that many emails a day while doing her job."
Sherwood maintains her innocence and said that her job and family comes first. "I just don't have that many hours in my day to reply to text messages and emails while working and raising a family" she said.
A trial date for Sherwood has not been set.