Prudence Smith had never before seen a 'dick pic,' thought it was something else entirely.
Prudence Smith was a widow when a friend suggested she try dating website Plenty Of Fish, but Smith had her doubts. "No one could ever replace my Henry," Smith told this reporter. "He was the apple of my eye."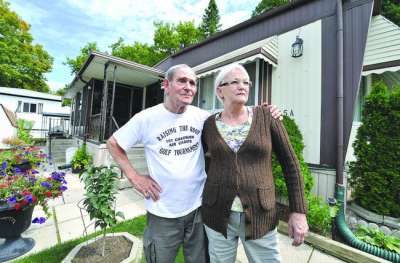 That all changed one day when she was done watching her "stories." She decided to give the dating website a try. "I had to have my grandson show me how to operate this new-fangled computer, but after several hours, I figured it out," Smith said. "Then my life changed."
After browsing through Plenty of Fish's extensive catalog of single men with jobs who don't live with their parents, Prudence received a message from Reginald Adkins, but it wasn't a simple "Hello," it was a picture of his penis.
"I thought he sent me a picture of an old ripened banana." Smith said. "But, after putting on my glasses. I realized it was a picture of his tallywhacker. My grandson said this is how the kids court each other nowadays," Smith told the Humor Times.
Several messages later, Adkins and Smith met, and are now living together in the Sherwood Forest Trailer Park outside of Dayton, Ohio. "It all started with a dick pic," She fondly recalls. "Technology is truly the work of God."