Ripping the Headlines Today, 2/16/16
Making fun of the headlines today, so you don't have to
The news doesn't need to be complicated and confusing; that's what any new release from Microsoft is for. And, as in the case with anything from Microsoft, to keep the news from worrying our pretty little heads over, remember something new and equally indecipherable will come out soon.
Really all you need to do is follow one simple rule: barely pay attention and jump to conclusions. So, here are some headlines today and my first thoughts: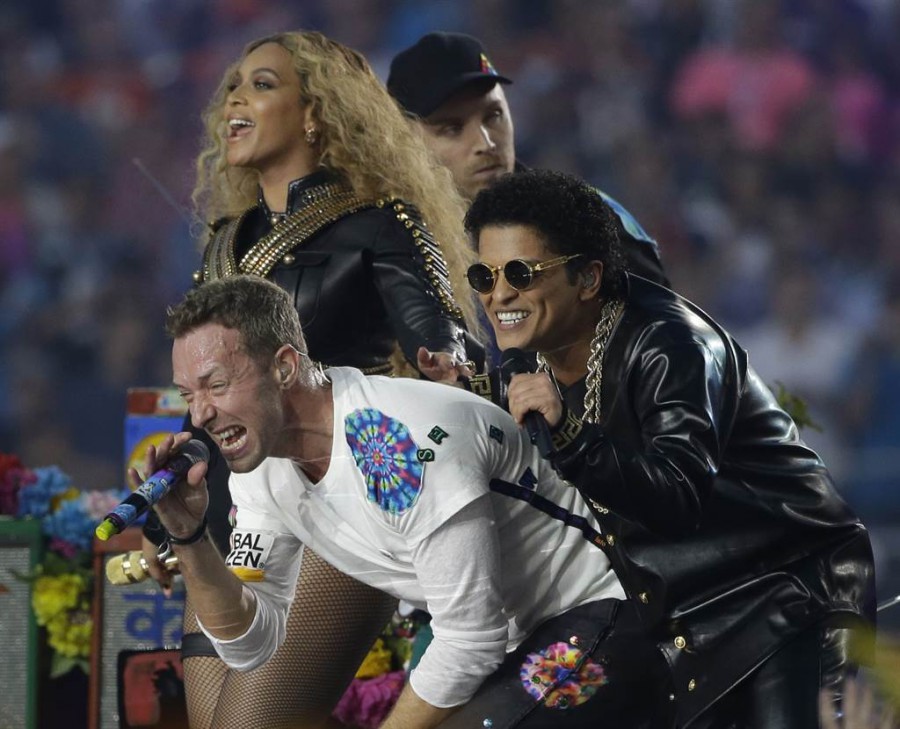 Beyoncé, Bruno Mars heat up Coldplay's Super Bowl halftime show
Personally, I was rooting for The Police to show up. Not the band, but the actual police to arrest Johnny Manziel.
ABC News: Christie suspends presidential campaign
Asked what's next? Christie said, 'he'll block that bridge when he gets there.'
Texas couple accused of holding nanny captive for two years
So, that's what happened to Fran Drescher.
Cliven Bundy: FBI arrests father of Oregon militia leader Ammon Bundy
Ironically, in jail, he'll still be getting government stuff for free.
Scientists prove Einstein right about gravitational waves from converging black holes
Or, as most of call it 'huh?'
Trump: 'I would bring back waterboarding. And I would bring back a hell of a lot worse'
Sorry, Donald, 'The Apprentice' already has a new host.
Puppy shoots Florida man, authorities say
That'll teach him to breed Glockerspaniels.
Bronco Von Miller takes home Super Bowl 50 MVP trophy
Although, Kanye thought it should have gone to Beyoncé.
Bernie and Trump win New Hampshire
So, it's the Socialist and the Sociopath.
Carly Fiorina drops out of Prez race
On plus side for her, she did last longer than HP products did when she was CEO.
Ted Cruz fires back at Marco Rubio in Spanish at Republican debate
Trump calls for both to be deported.
Former Virginia Governor Jim Gilmore ends his Presidential campaign
I'm betting he did it quickly, using the 10 supporters or less checkout line.
No Doubt: Band members reportedly form new group without Gwen Stefani
Look for them to be as successful as 'And the Pips.'
Senator Mitch McConnell: Next president should choose Scalia's successor
I'm thinking Obama should nominate McConnell, that way McConnell could oppose himself.
The following two tabs change content below.
Paul Lander
Paul Lander is not sure which he is proudest of -- winning the Noble Peace Prize or sending Sudanese peace activist, Fatima Ahmed Ibrahim, to accept it on his behalf, bringing to light the plight of central Africa's indigenous people. In his non-daydreaming hours, Paul has written and/or Produced for shows on FUSE, Showtime, The Disney Channel, ABC Family, VH1, LOGO, XM/Sirius and Lifetime. In addition, he's written standup material that's been performed on Leno, Letterman, Conan, "Last Comic Standing," etc., Hobo Pancakes and Humor Times. Now, on to Paul's time-commanding Special Forces in Khandahar… (See all of Paul's
"Ripping the Headlines Today" columns here
.)
Latest posts by Paul Lander (see all)
Like the above content? Leave a comment below! Get notified of new content on HumorTimes.com: Subscribe via email!