Ripping the Headlines Today, 5/30/16
Making fun of the headlines today, so you don't have to
The news doesn't need to be complicated and confusing; that's what any new release from Microsoft is for. And, as in the case with anything from Microsoft, to keep the news from worrying our pretty little heads over, remember something new and equally indecipherable will come out soon.
Really all you need to do is follow one simple rule: barely pay attention and jump to conclusions. So, here are some headlines today and my first thoughts: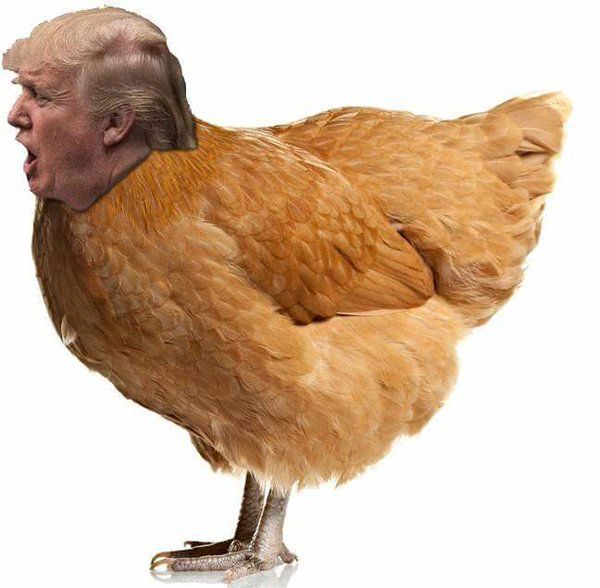 Donald Trump backs down from debate with Bernie Sanders
Which answers the question: so, why did the chicken cross the road? … To avoid debating Bernie Sanders.
Construction workers stumble upon 'incredibly rare' shipwreck in Boston
No word if they were able to recover Gilligan's cap.
Taliban confirms death of leader, names successor Mullah Haibatullah Akhundzada
Betting his name is longer than his life expectancy…
World's first sex theme park is about to open in Brazil
Heard one of the rides is called the 'Matterhorny.'
Happy 78th birthday, Tommy Chong
The only thing more lit up than his birthday cake is Tommy himself.
Scientists finally know what stopped Mongol hordes from conquering Europe
My guess, hotel and restaurant prices.
Trump proposes wall to protect golf resort from rising seas due to climate change
Can't understand why he's so upset … he's used to projects going under water…
President Obama in Vietnam
When asked about it, Donald Trump deferred comment.
Obama drop-in for pork soup stuns Vietnam street shop owner
Sounds like he gets FOX News and believes the President is Muslim.
14 of the last 18 Spelling Bee winners have been Indian-Americans
Not surprised, their names have been tougher to spell than any word thrown at them.
Sports Authority: Sporting goods retailer to hold going-out-of-business sales after bankruptcy filing
Damn, and, just when I started a going-out-of-exercise regime.
A GOP congressman says he used medical marijuana while in office
Finally, an answer to the question: What the hell are these people smoking?
US intelligence: Foreign hackers spying on campaigns
I guess their cable packages don't include Comedy Central.
The following two tabs change content below.
Paul Lander
Paul Lander is not sure which he is proudest of -- winning the Noble Peace Prize or sending Sudanese peace activist, Fatima Ahmed Ibrahim, to accept it on his behalf, bringing to light the plight of central Africa's indigenous people. In his non-daydreaming hours, Paul has written and/or Produced for shows on FUSE, Showtime, The Disney Channel, ABC Family, VH1, LOGO, XM/Sirius and Lifetime. In addition, he's written standup material that's been performed on Leno, Letterman, Conan, "Last Comic Standing," etc., Hobo Pancakes and Humor Times. Now, on to Paul's time-commanding Special Forces in Khandahar… (See all of Paul's
"Ripping the Headlines Today" columns here
.)
Latest posts by Paul Lander (see all)
Like the above content? Leave a comment below! Get notified of new content on HumorTimes.com: Subscribe via email!