Wherein our intrepid talk radio show host interviews Donald Trump's lover and Supreme Leader of North Korea Kim Jong-un.
ANNOUNCER AND SUPREME LEADER KIM JONG-UN
Live from under rock in backyard, it The Jerry Duncwin Show.
JERRY DUNCAN
Give me the microphone, midget.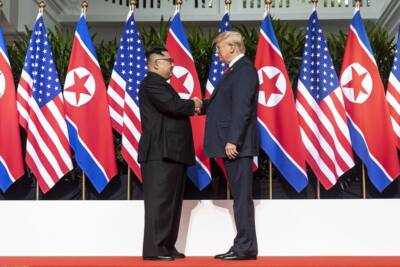 KIM
You no fun!
JERRY
Ladies and gentlemen, the Supreme Leader of North Korea Kim Jong-un.
KIM
Yes. I Supreme Reader. Very nice be here.
JERRY
Why are you in the United States?
KIM
Me buy Johnny Rockets franchise. Gonna be call Johnny Rocket Man in North Korea. I also buy Houston Rockets. Wuv basketball.
JERRY
We know.
KIM
Got hard on for Dennis Rodman. We share same brain.
JERRY
Are you still sending Trump love letters?
KIM
No. Trump very bad man. He hate Asian. Make fun of Mitch McConnell's Chinese wife Elaine Chao. Call her Coco Chow.
JERRY
Trump is prejudice.
KIM
I send missile at Mar-a-Lago. Bwow up Trumpster's suppwy of KFC. He has loose screw in head. Not be trusted.
JERRY
You are determined.
KIM
I berry smart fella.
JERRY
But Kimster, you lie about wanting peace. Your missiles are flying all around South Korea and Japan.
KIM
That right. Other day, two of my missiles walk in bar. They so drunk went ballistic.
JERRY
You're high, man.
KIM
Old Chinese saying. If you stand on toilet, high on pot.
JERRY
You're a pothead.
KIM
Yes.
JERRY
What do you call a stoner when horny?
KIM
No cwue.
JERRY
A weed wacker.
KIM
Ha ha ha. You funny man, Duncwin.
JERRY
Hey. I see you lost weight.
KIM
50 pound. Now I Slim Jong-un.
JERRY
Kimster. You still close with Russia?
KIM
(sinister smile) Good buds long time. Russian and North Korean laugh about competition with China, but Russian laugh more.
KIM
Korean proverb say, "You no strike smiling face."
JERRY
What's with the proverb crap? Just smack Putin.
KIM
You cwazy? I get North Korea blown up. Putin serve head on platter.
JERRY
There you have it folks. Kim Jong-un everyone.
KIM
I Slim Jong-un, Duncwin.
JERRY
You heard it here first. See you tomorrow.
The Jerry Duncan Show
(c) Dean B. Kaner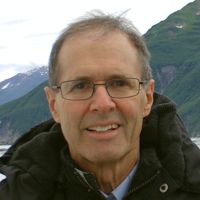 Latest posts by Dean Kaner
(see all)