To obtain his coveted position as Speaker, Kevin McCarthy agreed to be blood-eagled by members of the Freedom Caucus.
In order to finally strike a deal to get Kevin McCarthy to 218 votes for Speaker, the former Republican minority leader of the House had to agree to be "blood-eagled" by members of the Freedom Caucus.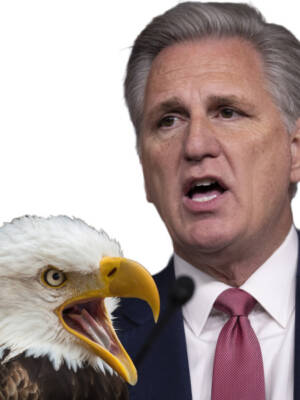 Congressman Paul Gosar (R-AZ) insisted he would strike the first blow.
"I'm a big fan of the show Vikings," Gosar said, "and ever since I saw that delicious episode where Ragnar Lothbrok hatchets through the back of that wimp Jarl Borg and artfully crafts his rib bones into a pair of glorious eagle wings, I fantasized of carrying out the act, and Kevin was the first Establishment feller I had in mind. My viral anime from a few years back that the media salivated over was but a taste of my insatiable appetite for Godless blood."
When asked about this week's footage showing him having a conversation on the House floor with the victim in that notorious anime video, Congresswoman Alexandria Ocasio-Cortez (D-NY), Mr. Gosar explained, "The Left got its granny panties in a twist over that American piece of apple pie. It was actually very slim. I think she knows it was just wholesome fun. As they say, 'It's just politics.' Lexi assured me we're on good terms now."
As for Mr. McCarthy, the jaw-dropping concession is tied to an earlier one that critics have argued will only weaken the speakership: allowing just one member the power to demand a vote to vacate the chair, which would remove the speaker if a majority agreed.
It is yet unclear whether the inevitable blood-eagle will be performed on the steps of the Capitol or on the desk in the Speaker's office, where real-life Batman villain, Representative Matt Gaetz (R-FL), has accused Kevin McCarthy of being a "squatter."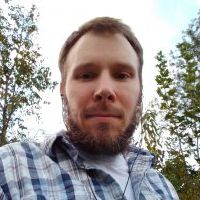 Latest posts by Derek Postlewaite
(see all)