Wherein our intrepid talk radio show host interviews News Corp CEO Rupert Murdoch.
ANNOUNCER
Live from under a rock in your backyard, it's The Jerry Duncan Show.
JERRY DUNCAN
Good morning listeners nationwide. Is it a good morning? Yes, it is. Today on the show my guest is News Corp CEO Rupert Murdoch.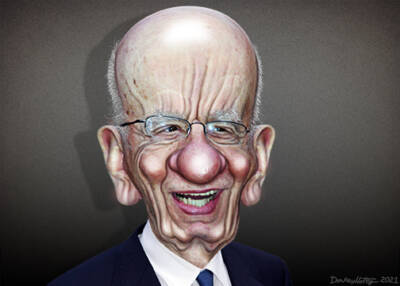 JERRY
Good morning, Rupert.
RUPERT MURDOCH
Is it? I'm 92 years old. Rolling out of bed is easy. Getting up off the floor is another story. I always say, "At 40, success is having money. At 80, success is not pooping in your pants."
JERRY
You have a interesting story to tell. Inherited daddy's business in 1952 and expanded the empire to include hundreds of newspapers like The Wall Street Journal, The Sun, and New York Post. And other media like Fox News. Bringing your net worth to $21.7 billion dollars.
RUPERT
Yep. I'm a rich man.
JERRY
With a checkered past and present.
RUPERT
Fake news.
JERRY
No, Rupster. In 2011, you faced allegations of hacking phones of British celebrities like Prince William and actor Hugh Grant over a long period of time. Prince William was only 19 years old.
RUPERT
Yeah. But William was dating hot babes that I wanted. And Hugh had the best hoes. Okay. I'll confess I was jealous.
JERRY
As a result of your buffoonery, you were forced to resign as director from News International.
RUPERT
Everyone makes a mistake.
JERRY
That wasn't the first time. In 1987, you were accused of collusion with Prime Minister Margaret Thatcher's Conservative Party in Great Britain to damage the British trade union movement. Dismissed workers accepted a $60 million dollar settlement from you.
RUPERT
(mocking)
Boo hoo hoo.
JERRY
Hey. You just had another big headache. A $1.6 billion dollar defamation lawsuit by Dominion Voting Systems against Fox News that you settled out of court for $787.5 million. Money is accountability, pal. It was an admission of guilt that Fox lied to their viewers about a rigged election.
RUPERT
I'm the real winner, Duncan. Don't have to make a public apology nor do my peeps that host the Fox News shows… Maria "balloon lips" Bartiromo, Tucker "toupee" Carlson, and Sean "bonehead" Hannity.
RUPERT
I stand by the first amendment. The right to free speech.
JERRY
What is not protected is "the knowing false of the calculating lie." I watch Law and Order.
RUPERT
My peeps had to say those things to cover Trump's claims of fraud. They were just reporting the news.
JERRY
The judge ruled that those statements by Fox News hosts were false.
RUPERT
The hosts are mentally ill. Everybody knows it.
JERRY
Sorry. There's no insanity defense in defamation law.
RUPERT
Okay, Perry Mason.
JERRY
Your problems are not over by a long stretch. Smartmatic, another voting machine company is suing Fox News for billions of dollars claiming your reporters said on the air that their machines were rigged. This is a bigger defamation lawsuit than Dominion.
RUPERT
Got any Tylenol? My head is about to explode.
JERRY
Switching topics. Let's talk about your five marriages. Why didn't any of them last?
RUPERT
My wives sued for divorce, because they said I couldn't get an erection. I had evidence to the contrary, but my wiener wouldn't stand up in court. My wives were much younger, so I told my shrink after the last divorce that I want to stop aging.
JERRY
And?
RUPERT
He gave me a gun.
JERRY
Rupster. What's the difference between a washing machine and Fox News?
RUPERT
I don't know.
JERRY
No difference. They both spin dirty laundry until it smells better. Rupert Murdoch everyone. See you tomorrow.
The Jerry Duncan Show
(c) Dean B. Kaner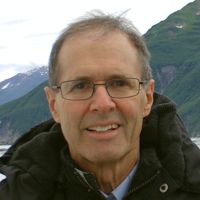 Latest posts by Dean Kaner
(see all)