The correctional system as it now exists in America wouldn't be appropriate for Trump. What to do?
Carl Augustas Menninger (1893-1990), the most prominent member of the family of psychiatrists who founded the famous clinic in Topeka, Kansas, published a controversial book in 1968, The Crime of Punishment, an uncompromising critique of America's penal system.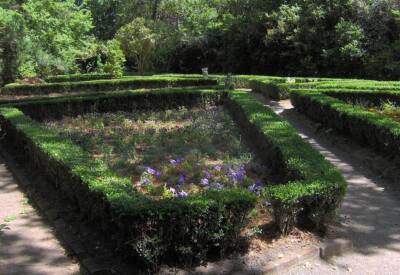 For Menninger, the then system of incarceration was one in which the punishment was as dehumanizing as the crime. I don't know if he would find today's penal code any more enlightened, but it does seem to me, a non-penologist, that some other countries have instituted better forms of confinement that do more to rehabilitate those found guilty of crimes.
If former President Trump should be found guilty of any crime that a jury and judge deem worthy of "time" (not Einstein's concept), the correctional system as it now exists in America wouldn't be appropriate. As a former President, Mr. Trump is entitled to lifetime protection by the Secret Service; and, as guilty as he may be, it would not serve the stability and civility of America to observe him ranting in a prison yard.
In thinking about this dilemma, I recalled Michael Moore's 2015 satiric documentary Where to Invade Next in which he records the treatment of prisoners on a Norwegian island where their primary punishment is lack of free movement in an environment that may prevent recidivism when released.
This form of punishment may seem like a Club Med holiday or an all-expense paid residence at Palm Beach's glitzy Breakers Hotel, but we are dealing with a former President. In fact, Mar-a-Lago itself might be an appropriate Big House (as it is).
Okay, this would be too sweet a deal for someone who was quite willing to let his VP swing and ate a Big Mac ("big" is big with him) as he watched his Hessian mercenaries try to club democracy to death.
I think I have a better idea — at once humane and educational, not a Maoist form of Orwellian re-education. If found guilty, the presiding judge might encourage the Federal Correctional System to purchase or lease Charleston's nearby Magnolia Plantation and revive it as a working farm where Mr. Trump might learn the meaning of honest labor.
He might learn as well to respect all Americans as he baled cotton in the company of fellow felons of varied backgrounds. He wouldn't be required to sing any "sorrow songs" (spirituals), but, hearing some, he might become a more compassionate person. "More" would be easy.
Living in Florida, he's accustomed to the heat and, since the facility would be on the banks of the Ashley and Cooper Rivers, he could have Renoir-like picnics with friends and relatives on visiting day. Again, I'm not encouraging a long sentence or anything like anti-Menninger harsh treatment.
He was president, after all, and he may be suffering a lifelong character disorder (a "borderline" case), so that diagnostic possibility should be examined. If confirmed, psychological treatment, not confinement of any kind, would be recommended.
Three months of picking cotton or three years of three times a week psychotherapy should move Mr. Trump a little closer to the center of the political spectrum (hmm…interesting word).
The former president deserves as many days in court as possible in which to be acquitted; and he's more than likely to have many such days to benefit from our great judicial system, "great, really great."
I can't say I wish him "all the best," given what available information seems to make obvious, but he deserves all benefits of the laws he probably has violated.
---
Howard R. Wolf meant to be a journalist, but backed into a Ph.D. and a rewarding academic career where teaching Literary Journalism at SUNY-Buffalo enabled him to sustain his early interest in the Fifth Estate. He first published in Horace Mann School's The Record.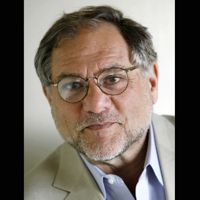 Latest posts by Howard R. Wolf
(see all)