Wherein our intrepid talk radio show host interviews Bob Iger, the Disney CEO.
ANNOUNCER
Live from under a rock in your backyard, it's The Jerry Duncan Show.
JERRY DUNCAN
Good morning listeners nationwide. Is it a good morning? Not really. My guest today is Bob Iger, the Disney CEO.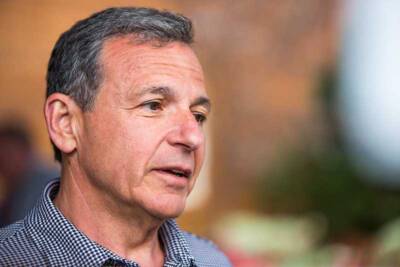 BOB IGER
(sings) "When you wish upon a star…"
JERRY
Disney sucks!
BOB
Welcome to the Magic Kingdom, Duncan.
JERRY
The only magic is the $27 million dollars that you earn each year. Meanwhile, writers and actors are on strike so they can have a decent wage. Pay them what they're worth, Bob Miser.
BOB
It's Iger. And I can't pay more. There's a minimum wage law of $15.50 an hour. I offered the unions $16. That's being more than generous.
JERRY
$27 million divided by 365 days is $74,000 a day. An outrageous salary!
JERRY
Your greed is rubbing off on other corporate executives. The other day this greedy Jamaican from Utah came up to me on the street. Do you know what he said?
BOB
No.
JERRY
More, mon.
BOB
I know a lot about Jamaicans. We produced the movie Cool Runnings about their bobsleigh team in the 1988 Winter Olympics. I find it interesting that Jamaicans don't play hide and seek.
JERRY
Why?
BOB
Because they don't want cops to find their stash.
JERRY
Your net worth is $700 million. Why can't you and other studio executives share the profits with writers and actors?
BOB
I know Disney can't. We're a Mickey Mouse operation.
JERRY
C'mon. Over 15 years your company went from $48 to $257 billion in assets. You own Pixar, Marvel Entertainment, Lucasfilm, and Disney Resorts around the world. You can afford to give writers and actors residuals for streaming services, protect them from artificial intelligence, raise their wages so they can afford health insurance.
BOB
At the risk of making our shareholders angry? They get paid not to work. That's why they're shareholders. More money for them means more money for me. Greed is good, Duncan.
JERRY
Okay, Scrooge. How long will this strike last?
BOB
Until Donald Duck gets off the picket line and agrees to wear pants. I'm tired of looking at his naked butt.
JERRY
Quack, quack. Bob Iger everyone. See you tomorrow.
The Jerry Duncan Show
(c) Dean B. Kaner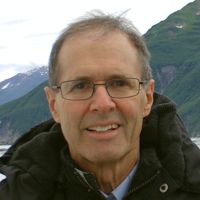 Latest posts by Dean Kaner
(see all)